Logan Strain May 5th, 2017
Believe or not, Fitbit used to be just a single device. But now, there's a huge menu of Fitbit trackers to choose from, and that leaves many shoppers confused.
To help clear through the fog — and ensure the Fitbit you buy is one that you will enjoy for years — we've broken down the best Fitbit for almost anyone.
Best Overall Fitbit: Alta HR
For the best balance of features, style, comfort, and price, our top pick is the Fitbit Alta HR. Once you dig into everything this fitness tracker does, you'll understand why our review called the Alta HR a "home run." This tracker maintains the slim, stylish appearance of the original Alta, but it adds in heart rate tracking. When you consider that most fitness trackers have to be extra bulky just to accommodate the heart rate sensors, that's a remarkable technical achievement.
The monochrome touchscreen gives you quick access to your stats when you don't feel like pulling out your phone. There are only two things it lacks: a GPS sensor and altimeter (Fitbit says that it couldn't cram them in the device and still maintain its slim shape). So, it can't count floors or map your workout without a smartphone. But if you can live without those features, the Alta HR is one of the best workout trackers for the money right now.
Best Fitbit For Ambitious Athletes: Fitbit Surge
If you're a hardcore runner or bicyclist, then the Fitbit Surge is probably your best bet. Fitbit calls this its "fitness super watch," and it has both the features and high price ($249.99) to match that label. It features all-day heart rate monitoring, a GPS sensor so you can leave your phone at home during runs, and auto-exercise recognition.
The monochrome LCD touchscreen display is also the biggest one in the Fitbit line, measuring 0.8 inches x 1 inches. The watch doesn't offer interchangeable bands, and it's undoubtedly the bulkiest of the Fitbit trackers.
Best Fitbit For Ambitious Athletes (On A Budget): Fitbit Charge 2
If you like the Fitbit Surge, but think that it's a little too rich for your blood, then get the Fitbit Charge 2. For a slight downgrade in functionality, you get a whole lot of fitness watch for a more affordable price ($149.99). It comes pre-loaded with a range of different workout features, such as running, weights, or yoga, so it's easy to see your workout stats on display. Despite the lower price, it still comes with a GPS, heart rate sensor, and altimeter.
One of the coolest features that was launched with Fitbit Charge 2 is the Cardio Fitness Level. It doesn't just keep track of your raw fitness data — it also gives your fitness a rank from "poor" to "excellent." It's a nifty feature that helps you understand if you're on track with your fitness goals.
Best Fitbit For Swimmers: Fitbit Flex 2
If you want a Fitbit that you can take into the pool with you (and will still work once you towel off), then the Fitbit Flex 2 is your only choice. It's the very first Fitbit that's totally waterproof, instead of merely water-resistant, which also makes it the first Fitbit that can track swimming on the Fitbit app.
The Fitbit Flex 2 doesn't feature a GPS monitor or heart rate monitor. But it's also one of the slimmest, most low-profile trackers that Fitbit makes. Instead of a traditional display, it displays data through five LED lights. The core tracker is removeable, so you can slip it out of its waterproof silicone band and place it inside a pendant or bangle if you prefer something more stylish.
The Flex 2 also has the distinction of being the the most affordable Fitbit wristband available ($69.95). So, you don't have to spend a lot in order get a fitness tracker that's built for the pool.
Best Fitbit For Smartwatch Enthusiasts: Fitbit Blaze
The Fitbit Blaze isn't technically a smartwatch, but it's the closest that Fitbit has until it releases its official smartwatch sometime later this year. You can't download apps to use new features, but the Blaze still has a smartwatch feel.
The touchscreen allows you to swipe left and right to use the handful of pre-loaded features. The display itself shows vibrant colors, so it's also just plain nice to look at. It also gives you the option of using a Fitstar watch app, which guides you through a few workouts.
The Fitbit Blaze includes a heart rate monitor, but not a GPS monitor. So, you'll have to connect it to your phone if you want to track your route during runs.
Best Fitbit For Kids: Fitbit Zip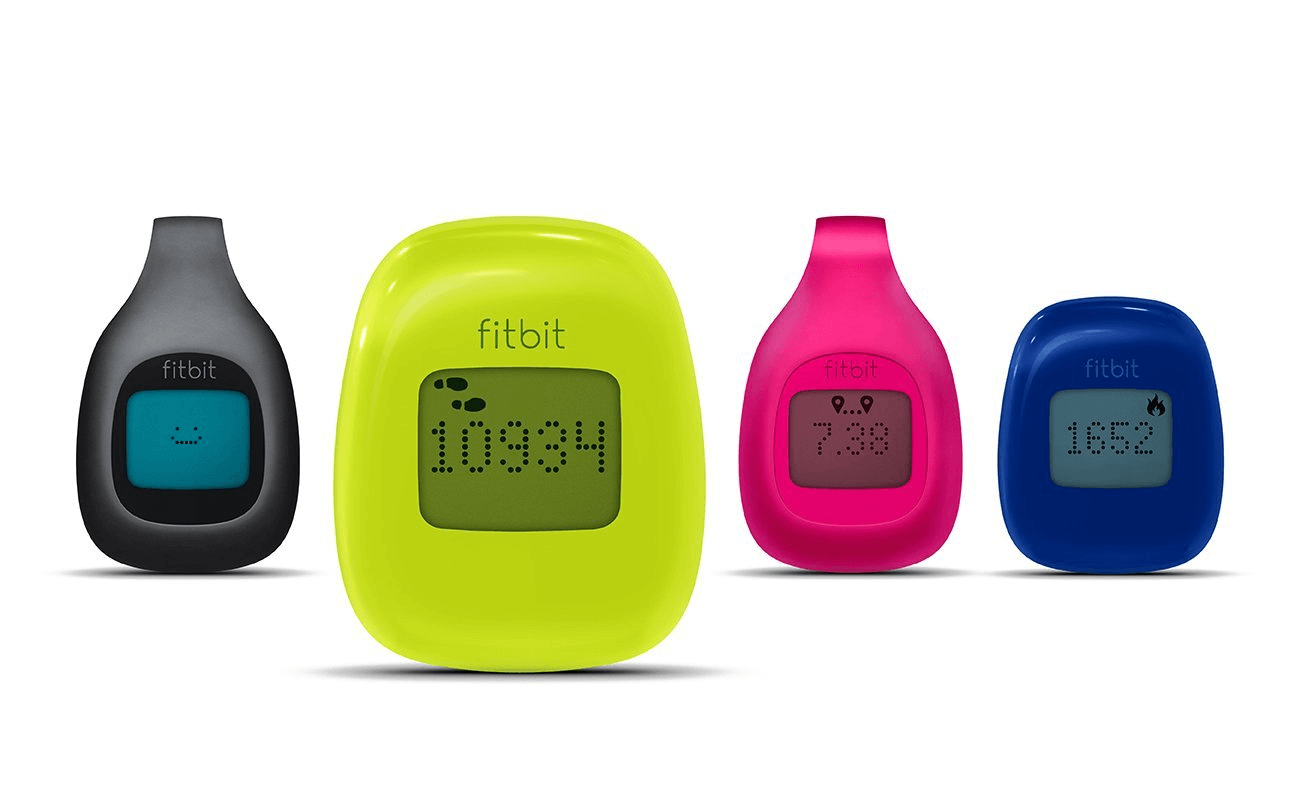 If you want to keep it simple (and cheap) then the Fitbit Zip is the best Fitbit for you. It's a no-frills throwback to Fitbit's early days, and it's perfect for children. It clips on and doesn't feature anything high tech, such as a GPS monitor, heart rate monitor, or sleep tracking. But it does keep track of steps taken and distance traveled.
The colorful case options, long battery life (it lasts 4-6 months on a replaceable button battery), and very low price ($59.95) make it ideal for kids.