Logan Strain July 20th, 2016
Imagine this: it's the year 2020, and you get a sudden pang of nostalgia while you're at home.
"That hiking trip I took a few years ago was a blast," you say. "Maybe I should watch the video."
But rather than pulling out your laptop to open a typical, square film, you strap on a pair of VR goggles. As you look around in all directions, you see that pristine, natural landscape as vividly as you did the first time you laced up your hiking boots.
Thanks to VR cameras, this vision will soon become a reality. Within the last year, VR cameras have become just as affordable as high-quality, traditional cameras — but they create a film that can be viewed from any angle.
Interested in recording your adventures so your future self can relive them? Here are the coolest VR cameras you can buy right now that cost under a grand.
Ricoh Theta S VR Camera
The Ricoh Theta S is a 360 camera that gives you a substantial amount of high-quality video for an affordable price. You can film up to up to 25 minutes of 1080p HD video at 30fps. If you want to show off what you're doing live, you can even use it to live stream your video. For ultimate mobility, you can transfer the video file directly to your phone, so you don't have send it to your laptop first.
If four hundred bucks falls outside of your definition of "affordable," there's a cheaper model called the Theta m15. However, it has a smaller hard drive and can only capture five minutes of 360 video at a time.
Samsung Gear 360 Degree Camera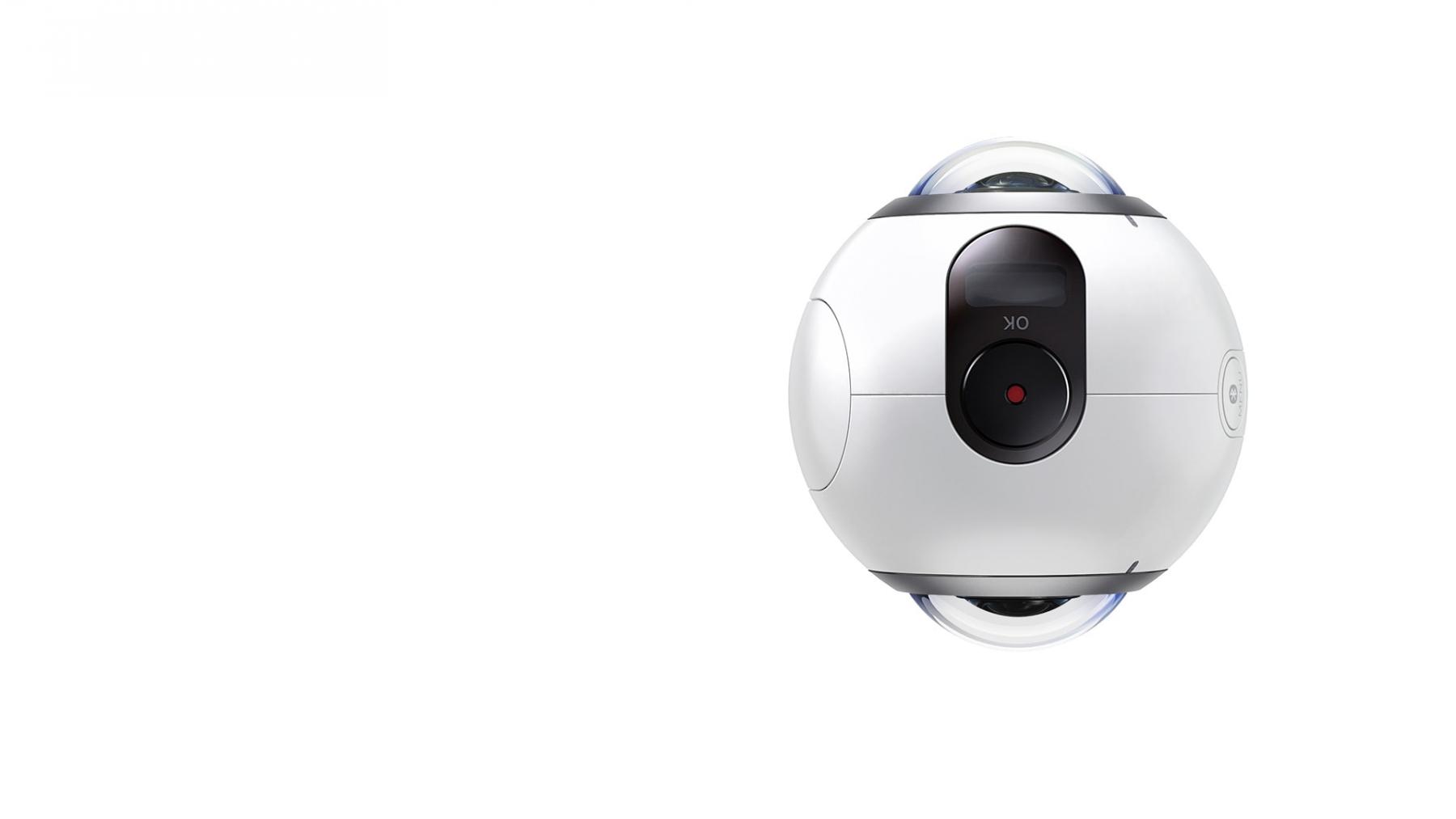 The Samsung Gear 360 Degree Camera might be a good option if you have a recent Samsung Phone. It has a few connectivity features with the Galaxy smartphones, such as the ability to use it as a remote viewfinder, edit the video right on your phone, and share it instantly on social media. The image quality is jaw-droppingly good for the price, too: 3840x1920.
As of this writing, this camera has technically not yet been released in the United States. But it doesn't take any effort to pick one up from Amazon or eBay — as long as you're comfortable knowing that your camera is either used or being shipped straight from South Korea.
Bublcam
The Bublcam is reasonably priced, but you still get a top-notch 360 degree camera that delivers 1440p video at 30fps. It also has some extra goodies for people who want cool shots, like HDR, VR pan, and time lapse. Basically, this one of the best VR cameras you can get right now without spending thousands of dollars (or tens of thousands, in some cases) on a genuine professional grade 360 camera.
Giroptic
The Giroptic has been dubbed the "GoPro of 360 cameras." We'll have to see how long that title will last — unsurprisingly, GoPro is working on their own VR camera. But for now, the Giroptic is a versatile and easy to use option. It has an attractive design and is feature-packed enough for any amatuer VR filmographer. Accessories include a battery base that allows for a full hour of continuous recording and an ethernet cable that enables live streaming through your computer.
Before you start filming, it's important to know that this doesn't provide 100% VR video — the range is 360° x 300°. When filming, it leaves a blank spot on the bottom of the image. But you can fill it with your own logo.
Check out this video recorded with a Giroptic VR Camera.
LG 360 CAM
If you want to film decent VR video for cheap, the LG 360 CAM is your best choice. At around $200, it's the most affordable camera on this list, but you can still get decent-looking 360 video with it. The internal memory is small at a mere 4GB, but you can boost that with a microSD card. Despite the bargain basement price, the video quality is nothing to scoff at: you can show off your life in pristine 2560 x 1280 2K video.
Freedom360 GoPro Mount
Including this one is kind of cheating — it's not actually a VR camera. Instead, the Freedom 360 GoPro Mount a special mount that allows you to mount six GoPro cameras and stitch together the footage to create 360 video. It sounds like a jury-rigged solution, but it can actually produce top-notch footage. If you're a GoPro fan and already have a few lying around, this is a clever way to get 360 video without actually buying a new camera.
360fly 4K
Are you looking for a rugged camera to take with you on your mountain biking, rock climbing, or other Youtube-worthy adventures? The 360fly 4K might be your best travel buddy. The video quality isn't exactly going to get the attention of Martin Scorsese, standing at 1504 x 1504-pixel resolution at 30fps. Also, since there's only a single lens, the image it creates is more of a dome than a sphere. But it does promise resistance to water, dust, and shocks, so you can mount it to your backpack/handlebars/hang glider control bar without worrying about destroying your footage.