Rebecca Paredes December 2nd, 2016
Out on the Embarcadero in San Francisco, Katherine Krug had one goal: find as many people as possible to try her product. And she didn't care how many tourists she had to interrupt in her quest for easy back pain relief.
Later, she became the first solo woman to break $1 million on Kickstarter with BetterBack, an innovative back support belt and posture trainer. This November, the second generation of BetterBack surpassed its crowdfunding goal within a day. As of publication, the newest BetterBack has raised $134,743. Its original goal? A mere $12,500.
Getting to that point required endless testing, optimizing, and outreach in order to create the best possible version of a product Krug believes in. Here is Krug's journey — and the important role crowdfunding plays in the success of marginalized entrepreneurs.
Test For Success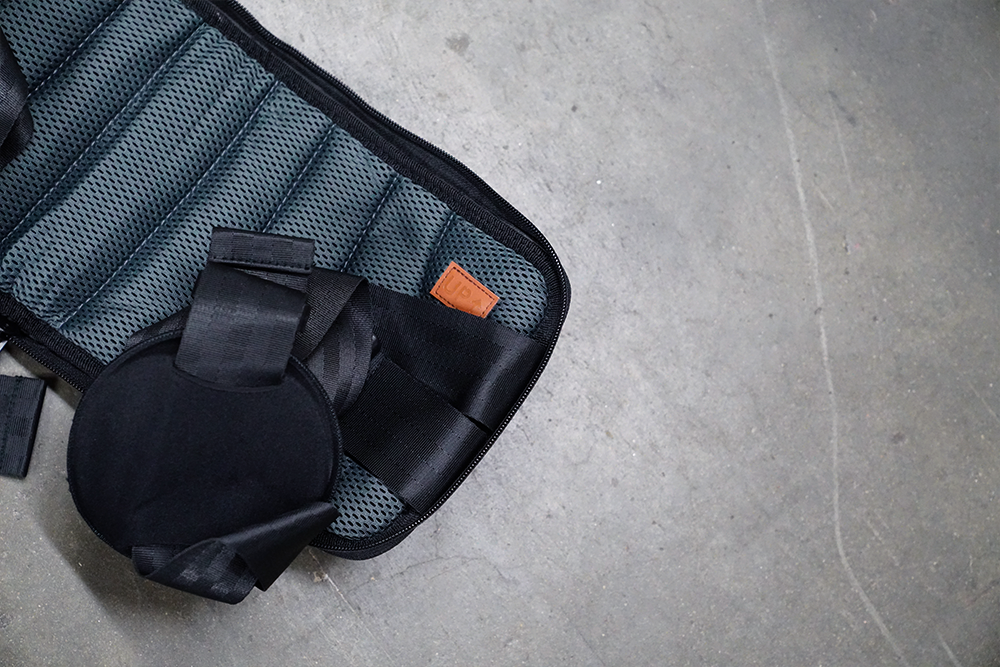 By grabbing strangers walking along the Embarcadero, Krug was able to understand pain points from real people in real-time. "I was able to see where things were frustrating. People had so many great ideas I never would have thought of," she told me on the phone.
She spoke with an earnest enthusiasm that made me feel excited for her. You know that feeling when you're celebrating something great with your best friend, like a promotion at work? Talking to Krug felt a little like that, but in this case, her success involves a product that raised over $2 million in crowdfunding.
Of course, Krug's rounds of product testing didn't just involve strapping strangers into an early version of BetterBack. "I did a ton of online surveys to really understand what people outside of me found the most important, or what price point resonated, instead of guessing how to do things," she said.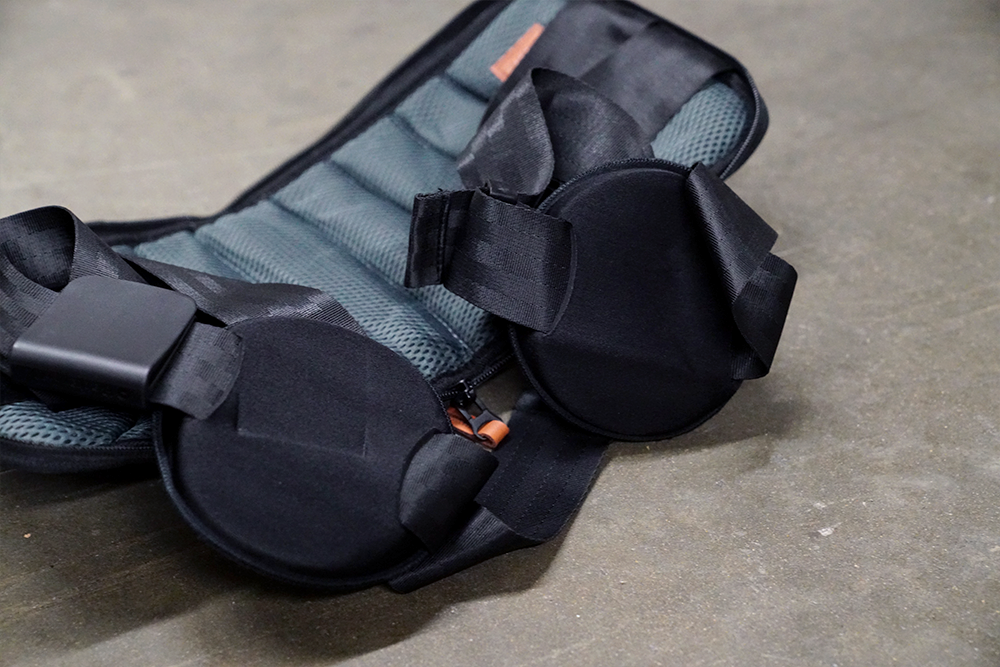 The end result: a user-friendly product that provides immediate relief. The original BetterBack fits around your back and knees, stabilizing your pelvis and providing lower back support. The latest version, BetterBack Therapy (which evolved with user feedback), includes a heating and cooling pad, among other features.
"Another thing I did is build out a really hardcore database with my virtual assistant of journalist who had written about products like mine on Kickstarter," Krug said. "I ended up landing about 70 articles during the campaign, and each one drove anywhere from $500 to $1000 worth of pledges."
The Takeaway
Stay out of echo chambers. Talk to potential users to understand what they think as the product is being developed.
Outreach is your friend. Krug reached out to users and journalists throughout her product development and campaign.
Make The Most Of Crowdfunding
Crowdfunding platforms like Kickstarter have helped launch products, establish businesses, and fund people who would have faced tremendous roadblocks otherwise. For Krug, crowdfunding was a necessary means to bypass the "really strong investor network for Ivy League white men."
She laid out the three benefits of crowdfunding for entrepreneurs from marginalized groups:
1. Quickly Understand Demand
"You can really find out, does anyone else want this thing I'm passionate about?" she said. "Before crowdfunding, you had to actually invest your whole life in something and follow it through the whole development cycle before you had any clue, really, about how big it would be."
Those with a large investor network have the time and funds to let products fail. People without those funds, or people who don't have access to Ivy League investor networks, can't afford those freedoms. Crowdfunding shortens that timeline into something manageable.
2. Tell A Story
Krug views crowdfunding as a storytelling platform — one that "really gives you a great opportunity to share your story, who you are, and bring your personality into the picture, instead of just putting something into a box and selling it without that personal touch."
For creative minds from marginalized groups, that ability to craft a compelling story could be the difference between a forgotten product — and one that sticks.
3. Develop A Community
"You might come to Kickstarter with an idea about version one of what you're going to be producing, and the community will engage and give you so much amazing feedback, criticisms, and encouragement," Krug said. "It makes you better as a person and as a business person, and it makes whatever you're producing better."
The Takeaway
Investor networks aren't the only way to secure funding.
To create a great product that lasts, you must accept feedback from your community.
Breaking The Glass Ceiling
Krug has worked with people around the world in the process of developing the latest BetterBack. "We are a distributed team," she said, "and I've worked with people from the Philippines to Brazil to the United Kingdom."
That team, she says, wouldn't have been possible without technology. "I work predominantly with women who have children, who want a great career and something really meaningful to work on, but they would also prefer to be at home with their family," she said. "Technology has really enabled this company to exist the way it does now, for me to find these badass women all over the world that I would never have a chance of otherwise meeting."
However, Krug recognizes that there are still challenges women uniquely face in business. "To really grow a successful business, you do need to rub shoulders with a lot of people over time. And women still face every microaggression up to just really honest sexism."
She shared an experience she had at a recent conference she attended with her husband: "We sat down at the dinner table, and the men asked him what he does for a living, and nobody asked me. When they talked about what they did for a living, they just stared at each other talking. There was no eye contact between us."
In the face of subtle and overt sexism, Krug shares a possible solution: "The more women run successful businesses, the more we start pushing up and helping each other grow, it's of course going to make the world better."
The Takeaway
To break the glass ceiling, crowdfunding platforms like Kickstarter are going to remain necessities.
The Future Of BetterBack
Despite the fact that glass ceiling is far from broken, Krug is steadily working on the latest generation of BetterBack: BetterBack Therapy.
"We took all this feedback we got from backers over the past year and worked with industrial designers and doctors, and really, it's the next generation," she said. Users can now ice or heat their back, which one person described as "a hot tub for your back."
BetterBack Therapy also features NASA memory foam, and the larger size (BetterBack Therapy Plus) is designed to fit up to 55" waists. According to Krug, 80% of Americans will have back pain in their lives, but people who are overweight are four times as likely to have back pain. "We're really trying to support a wider range of body types now," she said.
By the time we finished our call, BetterBack Therapy doubled its Kickstarter goal. There's a clear market need for Krug's product, but her success is tied to more than that. It was a direct result of not just her work ethic and her planning, but her willingness to do one thing: constantly listen, evolve, and grow. And that's something we'll celebrate any day.