Rebecca Paredes May 5th, 2016
This October, a Swiss technical university will host the first ever cyborg Olympics. Unfortunately, this doesn't mean that you'll see cyborg gymnasts tumbling around Switzerland, or synchronized cyborg swimmers outfitted with electric gills. Instead, in celebration of "the strength and ingenuity of human-machine collaborations," the event's games will be open to disabled people who use electronic prosthetics.
Athletes have already experimented with new technologies to boost their performance; Cleveland Cavaliers point guard Matthew Dellavedova recently got slapped on the wrist for wearing his Whoop during a game. But the data collected by wearables suggests a promising collaboration between not just man and machine, but also machine and uber-athlete: pro athletes can use activity monitors and smart products to become better, stronger, and more in tune with their bodies.
And of all sports, few would benefit from wearable tech as much as MMA. Here's why:
1. Healbe Can Make It Easier To Cut Weight
The Problem: Cutting weight sucks for fighters. But it's a necessary part of the sport — and unfortunately, some fighters have to cut more weight than others in order to compete in a certain weight class. It's a grueling process of fasting and getting rid of basically every pound of water weight (depending on how much they have to lose). Weight cutting completely shocks the system — but that's not even the worst part.
Rehydrating and replenishing your system after a weight cut is vital if you want to actually have a fighting chance the next day. But unless you're willing to illegally hook yourself up to an IV to rehydrate, there's a good amount of guesswork involved with the process. Do you just drink a bunch of electrolytes, eat some carbs and proteins, and hope for the best? Fortunately, a smart product called Healbe does the data-crunching for you.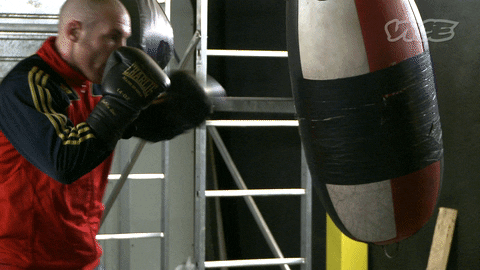 The Solution: Healbe tracks calorie and water intake by measuring the fluids in your cells throughout the day. It sounds crazy, but the idea is that your body naturally starts converting food into glucose 10 to 15 minutes after you eat. As glucose concentrations fluctuate, cells absorb and release water — and Healbe uses that movement to determine how many calories you've consumed.
Healbe's technology is a big deal because it gives fighters a more accurate snapshot of their calorie consumption — which should make it easier to strike that delicate balance between "making weight" and "ready to fight." This is helpful in the weeks before a bout, but it's also essential when the fighter is trying to recover after all that weight loss. Healbe can let you know if you need to rehydrate, which is goal numero uno for recouping combat athletes.
2. StrikeTec Makes Your Strikes Deadlier
The Problem: There's an art and science to striking effectively — something as small as turning over your fist at the right moment can completely end the fight for your opponent. But there wasn't really a way to truly quantify a punch's speed or force like Russian researchers did with Ivan Drago in Rocky IV.
While nobody is trying to build an uber-fighter to battle Rocky Balboa (that we know of), analyzing how changes in technique impact a punch's effectiveness can drastically improve a fighter's chances of getting a knockout in the ring or cage. StrikeTec makes that possible. The Solution: StrikeTec is a wearable sensor that measures a punch's speed, force, rotation, acceleration, and deceleration — in short, everything an athlete and their trainer would want to track in order to make punches punchier. While it can't yet quantify kicks (sorry, kickboxers and Muay Thai fighters), StrikeTec tracks your punches via a small sensor that can be worn as a wristband or tucked inside a glove.
All the data is transmitted to an app that measures training sessions in daily, weekly, and monthly breakdowns. Plus, StrikeTec can track different types of workouts — so whether you're on the heavy bags or going for a few rounds of sparring, you'll be able to see how your strikes compare to other training sessions.
3. Halo Sport Primes Your Brain For Better Training
The Problem: Not every day is a good training day. Even the most seasoned fighters will have training sessions that feel like a slog. There are techniques that fighters can use to regain their focus, like meditation, taking a rest day, and blasting music. But what if there were a product that legitimately helped you power through the most effective workout possible — every time?
It sounds like science fiction. But you can buy the technology to turn your body into a super machine with Halo Sport.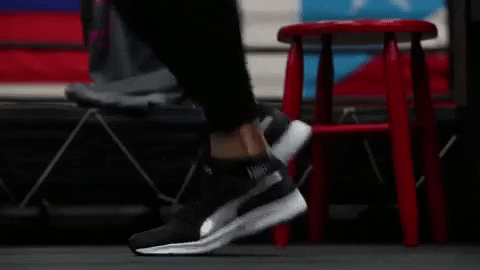 The Solution: Billed as "neurotechnology for elite athletes," Halo Sport compares itself to the way a pre-workout meal fuels muscles. It "uses pulses of energy to signal the motor cortex, improving the brain's response to training." For fighters, this pre-workout for your brain generates accelerated gains in strength, explosiveness, and dexterity. The technology can be integrated into training programs to improve coordination, balance, and weight training — all skills that translate directly to the ring for combat sport athletes.
It works like this: 20 minutes before a workout, put on Halo Sport like any pair of headphones. Use the app to begin a "neuropriming" session, which begins firing off pulses of energy directly into your motor cortex. When the session is complete, Halo Sport will play an audio cue, or you can use it to play your regular workout mix.
For fighters, Halo Sport could mean the difference between preparing for a bout and completely owning the fight from start to finish. After all, the phrase "practice makes perfect" is off-base — "perfect practice makes perfect" is more apt. Halo Sport could help fighters get to that point.
A New Era Of Cyborg Fighting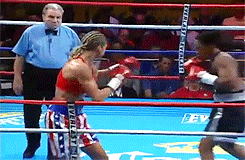 In the 2006 film Rocky Balboa, Rocky is well past his prime, but that doesn't stop sports analysts from putting together a computer-generated fight that puts him against Mason "The Line" Dixon. Today, we're past the point of using technology to simulate what could happen — now, we can use activity monitors and smart products to actually bring the technology into gyms and help athletes reach their optimal fighting ability.
At the end of the day (and looking forward), the integration of technology into combat sports could give fighters the edge they need to make their strikes more effective, their training more intensive, and their recovery safer.
What do you think about wearables in combat sports? What fighter do you think would benefit from this tech the most? Let us know in the comments below!