Heidi Redlitz May 7th, 2016
On April 28, Google filed a patent for a device that can be injected directly into your eye.
We're not talking about Google's "smart" contact lens or a new prototype of its failed Google Glass (which is also in development). Google plans to develop an implantable electronic lens to improve your eyesight.
According to Google's patent application, the electronic device is contained in a "flexible polymeric material" and injected into the inside surface of the eye's lens capsule — the transparent membrane that surrounds the eyeball's natural lens.
The Electronic Lens Of The Future
Here's how the process works:
First, a hole is drilled into the lens capsule. Then ultrasonic vibrations shatter the eyeball's natural lens. Once the natural lens is removed "via suction," the electronic lens is injected into the eye and kept in place by a fluid that solidifies into silicone hydrogel (the same material used to make soft contact lenses). Once the implant and solidified fluid bond with the lens capsule, the artificial lens will focus light into the eye's retina and correct its wearer's poor vision.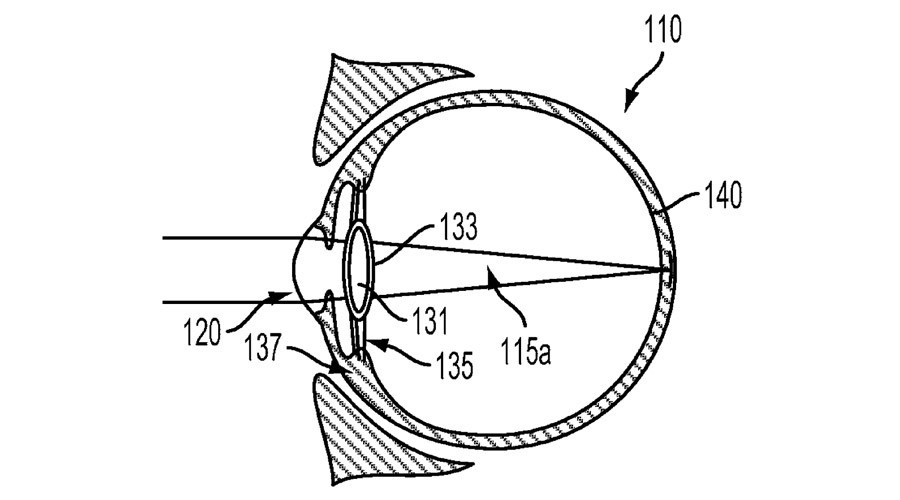 Source
Google's proposed implant contains multiple tiny components, including a radio, battery, electronic lens, lens interface, sensors, and data storage capabilities. The device is powered by a wireless "energy harvesting antenna," and it communicates with an external device to compile and process information.
Google's unnamed device will provide people with an alternative to using contact lenses, glasses, or laser surgery. It could also correct degenerative eye diseases that affect the eye's ability to focus on objects at different distances.
Waiting For Google's Electronic Eye Implant
Don't expect to have access to Google's eye implant anytime soon. So far, Google has only filed a patent for its product. Assuming the electronic lens doesn't get pulled during development, it still has to be clinically tested and FDA-approved before it can go to market.
Want specific details on Google's plans for this device? Check out the full patent application here.