Conor Hockett November 4th, 2016
Dreaming opens up a world of infinite possibilities, but your imagination usually determines what happens as you sleep — unless you've learned how to have a lucid dream.
Lucid dreaming occurs when you become aware that you're dreaming. During this lucid state, you assume control over what you can do, who you encounter, and all that happens within the dream.
For instance, lucid dreamers in Cleveland are probably flying over the city's second championship parade after winning the World...
Too soon? Sorry guys, there's always next year. Go Cubs!
The only problem with lucid dreaming is that very few people possess the innate ability to do it. While it's possible to learn how to have a lucid dream, the technique takes time and quite a bit of trial and error.
That's where iBand+ comes in.
Created by Arenar, iBand+ is a wireless headband that tracks sleeping patterns and helps induce lucid dreaming. Here's how it works:
How To Have a Lucid Dream With The iBand+
Most dreams occur during the Rapid Eye Movement (REM) phase of your sleep cycle.
iBand+ senses when you enter this phase by monitoring variations in your brain waves with electroencephalogram (EEG) technology.
Once you reach the REM stage, the device uses LED lights on the headband and sound from accompanying pillow speakers to alert you that you're dreaming. These audio and visual cues register as anomalies in your dream, making you aware that you're dreaming without waking you up.
From there, you're in control of the dream world.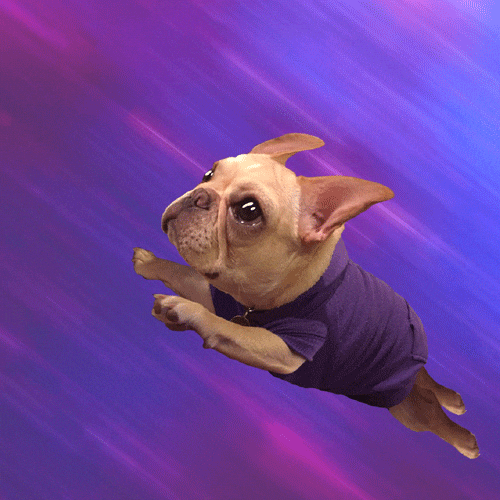 Progression of the iBand+
Like many progressive ideas, iBand+ evolved from a desire for self-improvement — in this case, it was the sleep quality of co-founder Purva Raut.
Purva Raut, a software engineer, and her husband Samir Raut, an electronics engineer, started developing the iBand+ in August 2014 after they realized how many people experience similar sleeping issues.
"We started this as a hobby project, but we came to know through the National Sleep (Foundation) and other data how many people in the US and Europe suffer from this wakefulness problem," Samir Raut said. "We realized there was a huge potential for this kind of product."
That potential amounted to €644,249 (over $717,000) being pledged on iBand+'s Kickstarter page by the end of funding in October.
Over the next five months, eight users — including the couple — will run internal tests on the device, refine their auto-learning algorithm (more on that later), and finish different design and software elements before the developer edition of the iBand+ ships in May 2017. Order fulfillment of the completed iBand+ is scheduled to begin in July 2017.
While the device will probably include built-in applications for lucid dreaming, sleep improvement, smart alarm technology, and sleep meditation (one of the couple's stretch goals), Samir Raut said the developer edition has the potential to create countless other functions for the iBand+.
"If we open the developer addition to everyone, it will be of great use because there are probably hundreds of people with different ideas about using iBand+," Samir Raut said. "There are so many benefits, so we don't want to keep it closed. We want to grow the ecosystem of iBand+."
iBand+ Features
Purva and Samir Raut have plenty of their own ideas in the works — one includes using the device to automatically manage the lights, thermostat, and alarm after you fall asleep. But for now, we'll dive into the four main functions of the iBand+.
Lucid Dreaming
Samir Raut was very candid when he explained how effectively iBand+ can induce lucid dreams. He likened the device to a language tutor. While it will help you learn how to have a lucid dream more quickly, effort must go both ways to experience what he called "euphoria."
"I would not say lucid dreaming is like something where you wear a virtual reality (headset) and you happen to experience it," he said. "No, you really have to practice. iBand+ helps you with lucid dreaming, but it also depends on a person, on a user, to put in the energy."
Supplemental exercises and devices like iBand+ may help induce lucid dreams, but some individuals — more creative people — tend to have them more often, according to professional dream analyst Lauri Loewenberg.
"People that are more right-brained — artists, singers, performers, inventors — can lucid dream more easily than, say, your investment banker, someone who's more number-oriented and left-brained," Loewenberg said.
Because lucid dreams occur more frequently in the morning, Loewenberg said that lifestyle also plays a part in how often people experience them.
"If you wake up at 5 a.m. to an alarm and start your day immediately, (that's not conducive) to bring about lucid dreams," Loewenberg said. "You're also not going to remember your dreams that way. But if you're able to wake up naturally, sleep in, and have the lifestyle where you just wake up when you wake up and then start your day? That's fertile ground for lucid dreaming."
Sleep Improvement
Lucid dreaming might be the most intriguing aspect of iBand+, but sleep improvement might be its most impressive feature.
The device improves sleep quality by tracking sleeping patterns, soothing your mind with music, and monitoring different health factors as you sleep.
Using its EEG technology, iBand+ measures your brain waves in different sleep phases, analyzes those readings to indicate sleep quality, and then provides feedback on how to improve. All of this data is accessible through the device's app, which syncs with the headband via Bluetooth.
Listening to music is a common relaxation method, but the iBand+ takes this approach a step further. The device adjusts the volume and the specific sounds you hear based on your sleep phases, and then replaces the music with white noise once you fall asleep.
iBand+ also measures body movement, heart rate, and body temperature — which, when combined with the brain wave information, provides a comprehensive look at your overall health.
All of this data registers within the device's auto-learning algorithm, which adjusts the audio and visual cues to meet your specific needs.
Smart Alarm Technology
By utilizing the device's brain sensors in a variety of ways, EEG technology gives iBand+ tremendous versatility. Its smart alarm feature is a noteworthy example.
Instead of setting your alarm for a time specific time, like 8 a.m., Samir Raut said users designate a range of times that they want to be woken up — between 7:30 a.m. and 8 a.m., for example. Because the iBand+ continuously measures brain waves as you sleep, it's able to wake you up at the most optimum time within that predetermined range.
This is no normal alarm, either. Instead of annoying jingles and buzzing, the smart alarm uses simulated sunlight from the headband's LEDs and chirping bird noises, both of which mimic a natural environment, to wake you up.
"That's why we created the smart alarm. We want your mornings to be as fresh as they can be," Samir Raut said.
Sleep Meditation
iBand+ might be the catalyst for sleep improvement and more frequent lucid dreaming, but sleep meditation directly impacts how effective its other features are.
As of Nov. 3, the iBand+ team has completed two eight-week trials. In the first trial, five subjects registered 10 distinct lucid dreams over that period, relying on the device's auto-learning algorithm and audio/visual cues for results. After implementing sleep meditation techniques into the second trial, eight subjects registered 42 distinct lucid dreams over the same time period.
These sleep meditation techniques vary, but Samir Raut used flickering lights and the sound of a river stream as one example. Subjects visualized these sights and sounds, which resemble iBand+'s audio and visual cues, for five to 10 minutes before going to sleep. He said these stimuli improved dream recall and gave subjects a better connection with reality.
Is Lucid Dreaming Dangerous?
Lucid dreaming sounds amazing and all, but does it negatively affect your mind?
According to the Lucidity Institute, a website authored by renowned psychophysiologist Stephen LaBerge, the overwhelming majority of lucid dreams result in positive experiences.
Many studies suggest that lucid dreaming actually helps overcome nightmares, boost creativity, and improve overall health.
The website goes on to say the only people who probably shouldn't explore lucid dreaming are those who struggle "to distinguish between waking reality and constructions of their imagination."
Think Marion Cotillard's character in Inception: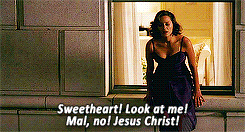 With that stipulation in place, all other boundaries are removed. Come July 2017, you could be experiencing anything you want.
"It kind of feels like magic, like you're in a wonderland, because you are," said Loewenberg, a frequent lucid dreamer. "You're in control of the dream and you can do anything. You can fly, walk through walls, talk to characters, and walk around in the dream state that your subconscious created around you. It's really, really cool. It's better than sex."
Header Image Courtesy of iBand+