Rebecca Paredes August 23rd, 2016
Thinking about picking up a Fitbit, Huawei, or other piece of wearable technology? Wait until next week. Germany's big wearable tech show, IFA, is coming at us like a freight train — and with it comes exciting new product announcements that could potentially derail the current devices we know and love.

Here's everything we know about what the biggest names in wearable technology will reveal at IFA 2016. Follow WearableZone for updates as this story develops. Heard any tech rumors? Let us know in the comments below.
Samsung
Update: The Samsung Gear S3 is here, and it's a serious contender in comparison to the Apple Watch 2.
Samsung Gear S3: Hands On https://t.co/9U4QIzpAtT pic.twitter.com/NkH3besq1l

— Engadget (@engadget) August 31, 2016
We already loved the Gear S2's rotating bezel, so it's a relief to see that Samsung kept it as-is. In fact, the S3 is literally a big deal — it has a 33mm circular screen, and it's 12.9mm thick from front to back. That size is worth it, though: this new version is waterproof.
The battery life has been bumped up to last three to four days, which is impressive because the watch also has an always-on display. It boasts a sharp Super AMOLED display, which will make you feel like you're wearing a rainbow on your wrist.
The Samsung Gear S2 is due out in October. Check back with WearableZone for a full review!
Samsung has two events planned at IFA, which means double the fun. The company has already revealed the release of a new Gear smartwatch: the Gear S3. Samsung's event invite tells us to "talk about 3" — and talk about 3 we will.

The company also tweeted about a "timely innovation," so they're obviously going for the subtle approach.
Stay tuned for a timely innovation. August 31. Berlin. pic.twitter.com/kUMG3l6BEs

— Samsung Mobile (@SamsungMobile) August 15, 2016
TechRadar reports that the Gear S3 will keep one of the main features we love about the Gear S2: its innovative rotating bezel. But the new version will potentially come in three variants to better target active users: the Classic, Explorer, and Frontier.
Acer
Rumor has it that Acer will release a high-end gaming smartwatch at IFA 2016. We know what you're thinking: "What, like that one Pokemon Go watch?" We can safely assume that Acer's gaming smartwatch will work with its already-powerful line of gaming computers, laptops, and tablets — but in exactly what capacity, we can't say quite yet.

Check back on August 31 for updates, and to find out what the heck a gaming smartwatch even does. We're also expecting to see a newer version of Acer's fitness tracker, the Liquid Leap.
Expect a high-end gaming smartwatch from Acer at IFA 2016 https://t.co/4oqla0mGck pic.twitter.com/1PimaKTnWJ

— Talk Android (@TalkAndroid) August 23, 2016
Asus
Asus is literally counting down until its press conference at IFA, citing the arrival of the "Zenvolution." While that name could refer to any of Asus' products in its Zen line — including phones, tablets, and laptops — we're anticipating the reveal of a new ZenWatch.

Asus not-so-subtly hinted at the reveal with this carefully worded tweet:
The time for something incredible is now! #IFA16 #ASUS pic.twitter.com/D7GgqHJvUW

— ASUS (@ASUS) August 17, 2016
Huawei
We're already huge fans of the Huawei Watch, which is as elegant as it is powerful. So, understandably, the rumors of a new Huawei smartwatch make us want to jump around a bit and happy-dance. Phandroid reports that the company may unveil a new Huawei Watch, and Huawei executive Kevin Ho has stated in an interview that the company will introduce another sub-brand at IFA.
Huawei reminds us it's looking to 'defy expectations' at IFA 2016 on September 1https://t.co/feoUzIMEDM

— Pocketnow (@Pocketnow) August 23, 2016
The company's teaser image features the edge of what looks like a smartphone, which could have something to do with the sub-brand's focus. Will it work with the new Huawei Watch? Time will tell.
TomTom
At IFA 2015, TomTom released its Spark smartwatch. This year, the company has a press event scheduled on September 1, so we may get a successor to the Spark — or something else entirely. We're not seeing much about TomTom's potential reveal, but we'll update this space after their event at 8:30 a.m. local time.
Sony
Sony's IFA appearance will potentially be huge — their press event invite teased a lineup that includes what looks like new headphones, a smart lamp, and the PlayStation VR.
#sony teases a diverse IFA 2016 lineup https://t.co/WAsbYhud8v pic.twitter.com/4RBUL54yMi

— Android Authority (@AndroidAuth) August 19, 2016
Be still, our beating hearts. The PlayStation VR headset is a major attention-grabber because it doesn't require a high-end gaming computer to operate. Instead, it runs with PlayStation, which brings the price down significantly. Estimates price the headset at $399, and it's scheduled to drop October 13. Follow this space for updates from IFA.
Fitbit
Fitbit has released updated versions of the Charge and Flex. These updated fitness trackers are sleeker and more cutomizable: Fitbit's range of bands for the new Flex 2 are designed to fit into a range of bands, pendants, and bangles that you'll actually want to wear. The new Flex is even waterproof — finally! We also love that the new Charge has a fuller screen and thinner profile.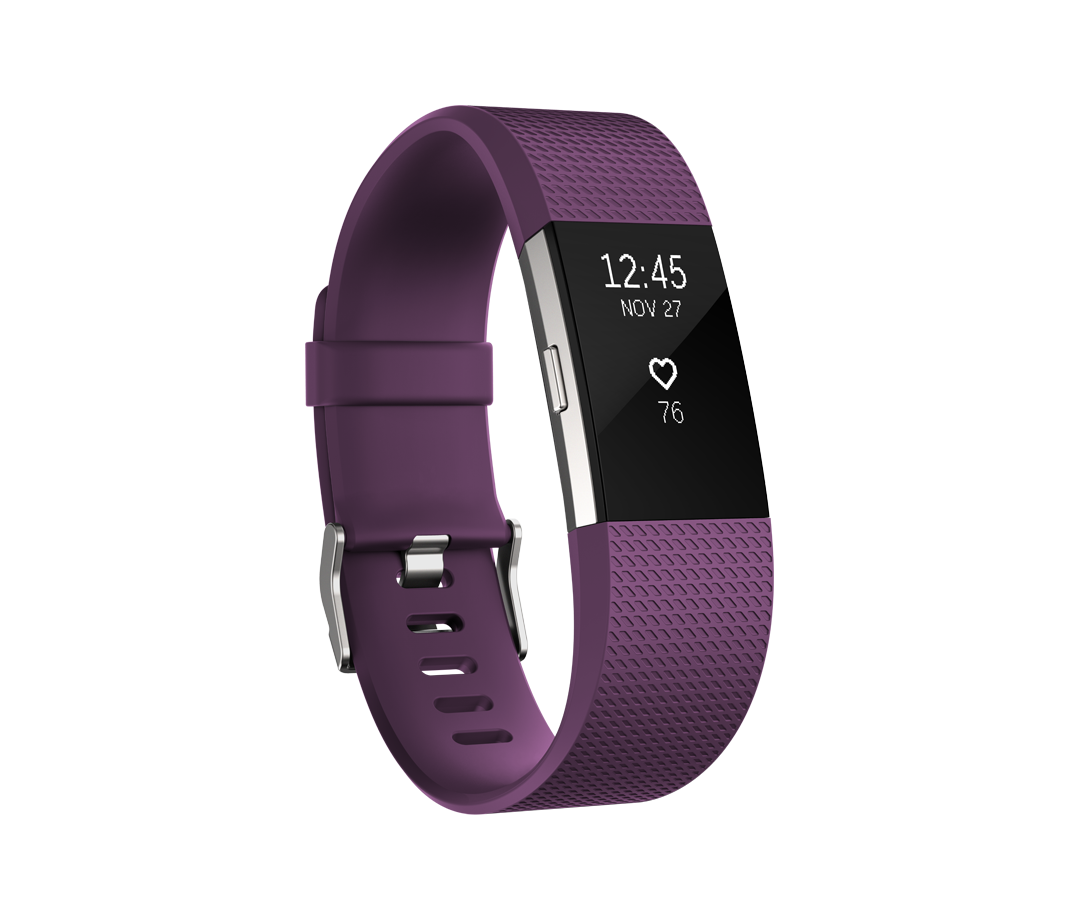 Notably, the new Charge is loaded with guided meditation sessions. Its larger display ensures that you'll be able to track your fitness and zen throughout your day, and we're looking forward to seeing some of these trackers in the hands of IFA attendees after Fitbit's press conference on September 2. Check back on this page for updates!
What are you most looking forward to at IFA 2016? Let us know in the comments below!