Logan Strain April 8th, 2016
Last year, the Pentagon announced that they plan to team up with the heaviest hitters in consumer, military, and academic technology to develop wearables for the military. In total, 162 organizations — including Harvard, Boeing, and Apple — are working to create the next generation of battlefield tools.
According to Defense Secretary Ash Carter, "I've been pushing the Pentagon to think outside our five-sided box and invest in innovation here in Silicon Valley and in tech communities across the country." According to a Reuters report, the collaboration could develop wearables that "could ultimately be used on ships or airplanes for real-time monitoring of their structural integrity."
It will be exciting to see what the tech supergroup develops. But this is hardly the military's first crack at developing technology that sounds like it was pulled straight from Starship Troopers. Over the past few years, the U.S. military has developed — and in some cases, even actually used — high tech devices that might be standard issue for the new breed of military men and women.
Here are five ways the military uses (or might use) wearables.
1) Increase Medic Response Time And Reduce Traumatic Brain Injury (TBI)
When servicemen and women get injured, time is critical. The sooner that medics are alerted to injury, the sooner they can start treatment and minimize damage.
That's why DARPA developed a blast gauge. These devices attach to the helmet, shoulder, and chest. When exposed to a blast from an explosive device, they measure its impact and cue medics for an initial response.
These devices not only improve response time, but they provide crucial data that reduce the number of instances and severity of traumatic brain injury (TBI). During one combat encounter, a soldier was treated for a shrapnel injury and did not report blast damage. But when the medic check the blast gauge, it reported moderate exposure to a blast. The medic discovered that the soldier exhibited symptoms of mild TBI and began treatment immediately.
2) Provide Pilots With A Personal Heads Up Display
Pilots have used the Heads Up Display (HUD) to learn flight data for decades. But a recent invention from Elbit called the ClearVision Enhanced Vision System promises to take the concept from the windshield to the pilot's goggles. In a super advanced version of Google Glass designed specifically for flying, these glasses feed constant flight information to pilots. Elbit expects to release the commercial version of the product by the end of 2016.
In addition, these glasses also have the potential to increase the safety of flying. According to Elbit, the Enhanced Vision System makes it possible to perform "takeoff and landing in low visibility conditions and in locations that previously non EFVS-equipped aircraft could not access."
3) Train Marines With Virtual Reality
Effective military training, even under the best circumstances, is expensive, time consuming, and dangerous. The expense particularly limits how frequently people can go through certaining training scenarios. Ideally, trainees would run through a training scenario several times in order to be proficient. But budgets prevent that.
"They get one shot live-fire and they'll probably never get another shot again the rest of their lives," said Marine Corps Commander Lt. Gen. Robert Neller. "I've always found that very unsatisfying … How can I run a range 100 times? … There's got to be a way to do that."
The solution might be in a virtual reality training system called Augmented Immersive Team Training (AITT). This system takes normal training environments and uses VR to simulate combat situations. Tanks, helicopters, and enemy troops all appear to populate the landscape. This removes the practical limitations around repeated training and makes marines more equipped to handle real situations.
4) Augment Reality For Ground Troops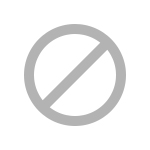 Augmented reality isn't merely useful for training. It might also be used by actual deployed soldiers who need to learn more about their environment. That's the vision behind Urban Leader Tactical Response, Awareness and Visualization (ULTRA-Vis). The system, developed by DARPA, allows soldiers to instantly gather data about their environment. For example, they can learn about the location of the nearest friendly troops or their objective with just a glance.
According to Dr. Yiftach Eisenberg, the deputy director of Microsystem Technology Office at DARPA, the system allows people to decide what they want to learn about their surroundings.
"You can decide how much information or how little," said Eisenberg. Soldiers can decide to view anything from "all the friendly forces within five kilometers" to "all friendly forces within 100 kilometers."
5) Scan Irises To Track Local Populations
In the film 2002 film Minority Report, people are recognized instantly through an iris scan. Though that film takes place in 2054, the technology used to turn eyes into identification is well established. The U.S. Army has used similar devices for years to identify people in war zones.
In 2010, during the War in Afghanistan, NATO forces used iris scanners to amass giant files of "cops, crooks, soldiers, insurgents, and ordinary citizens." By one estimation, the program identified 20 to 25 potentially dangerous people a week.
The Rise Of The High Tech Soldier
People tend to think of the military as a place where people get top-of-the-line technology before anyone else. But actually, military leadership is famously cautious about introducing new elements to the battlefield. They want to test everything out, and examine every possible contingency plan, in order to see if a new technology can solve a pressing problem. For example, the Nett Warrior System, which gave soldiers an off-the-shelf smartphone so they could more easily communicate, wasn't released until 2011.
Still, the Pentagon won't leave any technological stone unturned when it comes to equipping and training servicemembers. The next generation of soldier will make Master Chief from the Halo video game series look like a Revolutionary-era minuteman by comparison.