Rebecca Paredes June 10th, 2016
Before you can play Oculus Rift games, you need to have a gaming setup — and staring at Rift in its entirety is like staring at a work of art.
The headset, the sensors, and the Xbox controller combine to create a collection of smooth black surfaces and curved lines that scream "future." You can look at the intuitively designed Oculus Rift and understand how to operate it — without having owned one.
Those design cues make the potential of Oculus Rift games all the more exciting, particularly games that use the upcoming tracked controllers. The controllers are designed to evoke "hand presence" while using Oculus Rift, and they're another step toward making the VR experience as immersive as possible. Just check out these artists who use Rift's "creation platform" Medium as naturally as Rembrandt wields a paintbrush.
When you combine native gesturing with any roleplaying game, you'll have an entertainment experience unlike any other.
In the meantime, browsing through the highest-rated Oculus Rift games on Steam paints a curious image of what users want from VR right now — puzzle games, roller coaster simulators, and plenty of horror. That may change as VR gaming advances, but for now, here are some of the highest-rated Oculus Rift games you can buy and play right now with PC.
NoLimits 2 Roller Coaster Simulation, $39.99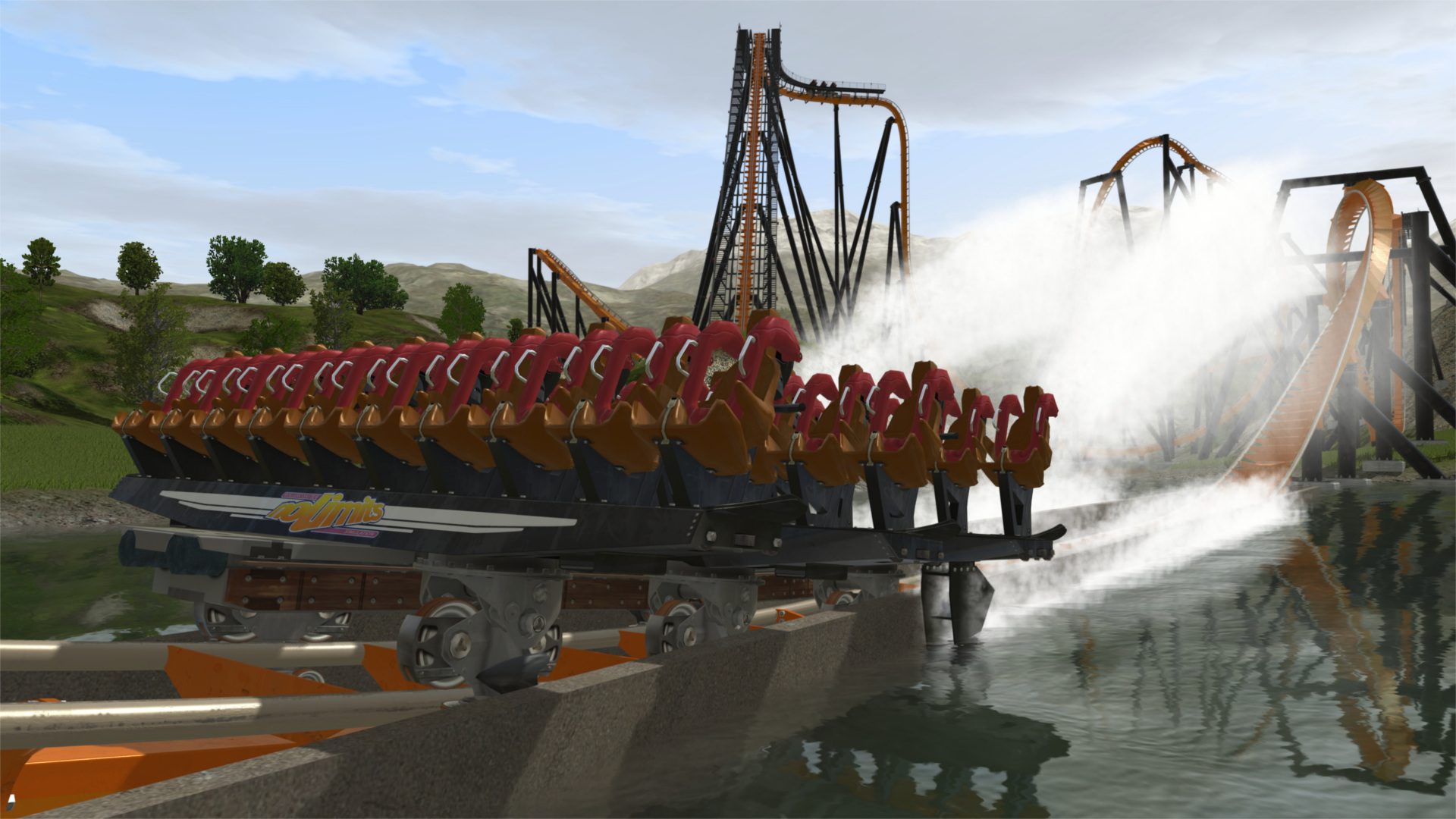 As some reviewers point out, NoLimits 2 Roller Coaster is less of a game and more of a simulation software with a learning curve. One reviewer notes, "If you've never used this before, you will spend hours learning the software. However, once you learn, this becomes an addiction that is hard to kick."
You're able to build rides, make parks, and listen to the sounds of the wind rushing by as your roller coaster comes to life in immersive VR. "professional designers like John Wardley use NoLimits 2 to create and test designs for physical roller coasters," boasts the game's page on Steam — so if you're willing to take the time to learn, NoLimits 2 Roller Coaster Simulation is a great way to hang with the amusement park pros.
Boogeyman, $7.99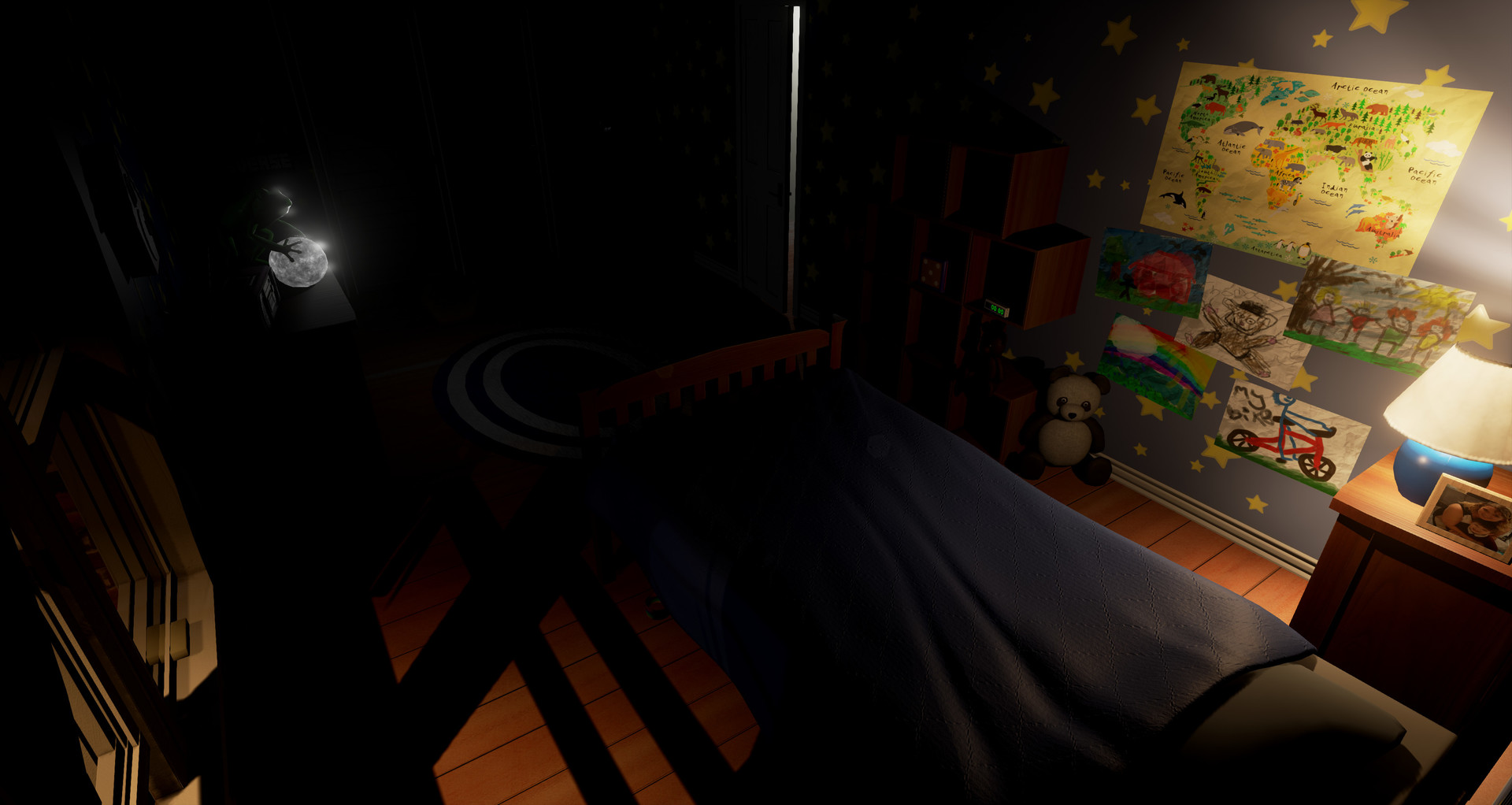 "Awesome game," writes one reviewer. "It's so scary that one time I threw my mouse at the wall, and my cola fell down." While that turn of events is tragic, it represents the larger consensus of what makes Boogeyman a great budget purchase for horror buffs.
In Boogeyman, you play as an eight-year-old boy named Thomas who has just moved into a new house. But once night falls, a flashlight with a limited battery life is his only defense against the Boogeyman. The game makes great use of audio to both immerse you in the monster's world and boost the terror — you won't find tons of jump scares here. If you're looking for a fun, creepy, and challenging game, Boogeyman is a good choice, according to reviewers.
Albino Lullaby: Episode 1, $9.99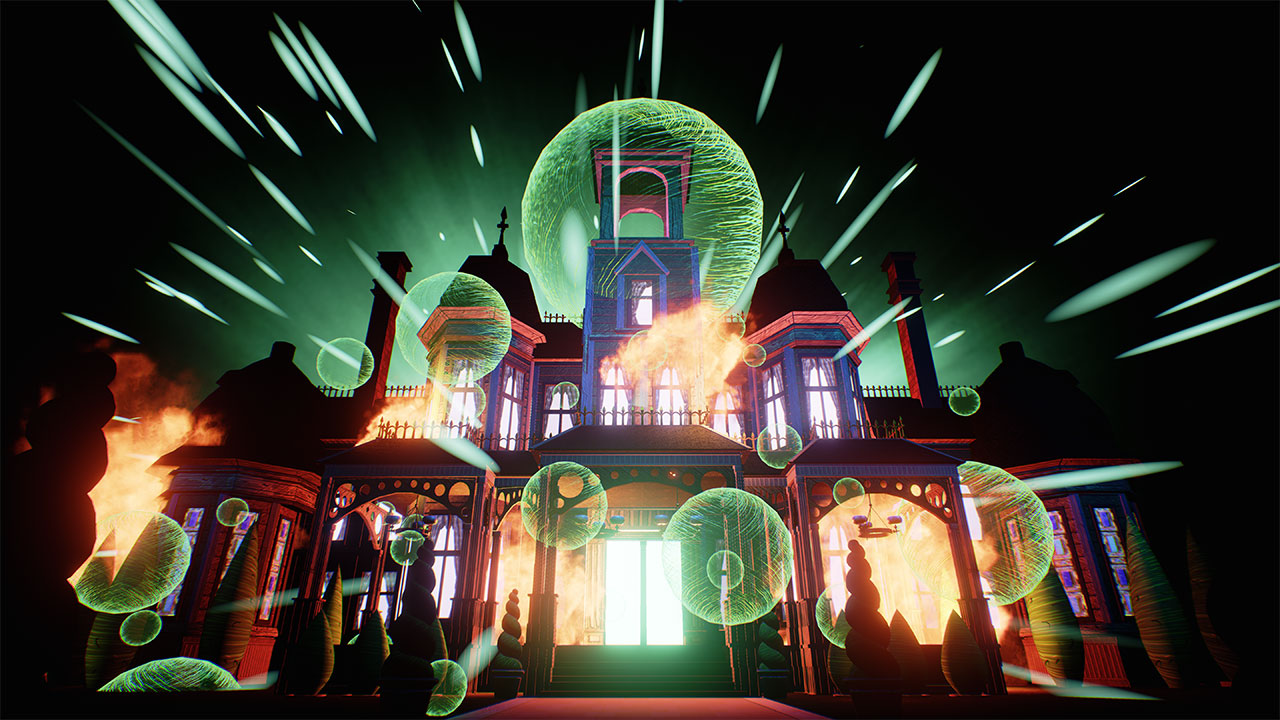 As a horror adventure game, Albino Lullaby makes its claims upfront: it doesn't rely on jump scares or gore to rev the player's fight-or-flight response. Instead, the game describes itself as a "Lynchian psychological nightmare where you play as yourself. Escape from a dark and surreal Victorian town that clings to the precipices of underground cliffs."
As you navigate the game's narrative, the world twists and contorts around you in ways that may not be ideal for players who are prone to motion sickness. "The rotation of the character in this game is instant, fast, and unadjustable," writes one reviewer. "Makes me sweaty and sick each time I rotate. There are also plenty of rooms that move around on their own with you inside them or not." Overall, the game is unique, scary, and worth a look as the series continues to expand.
Apollo 11 VR, $14.99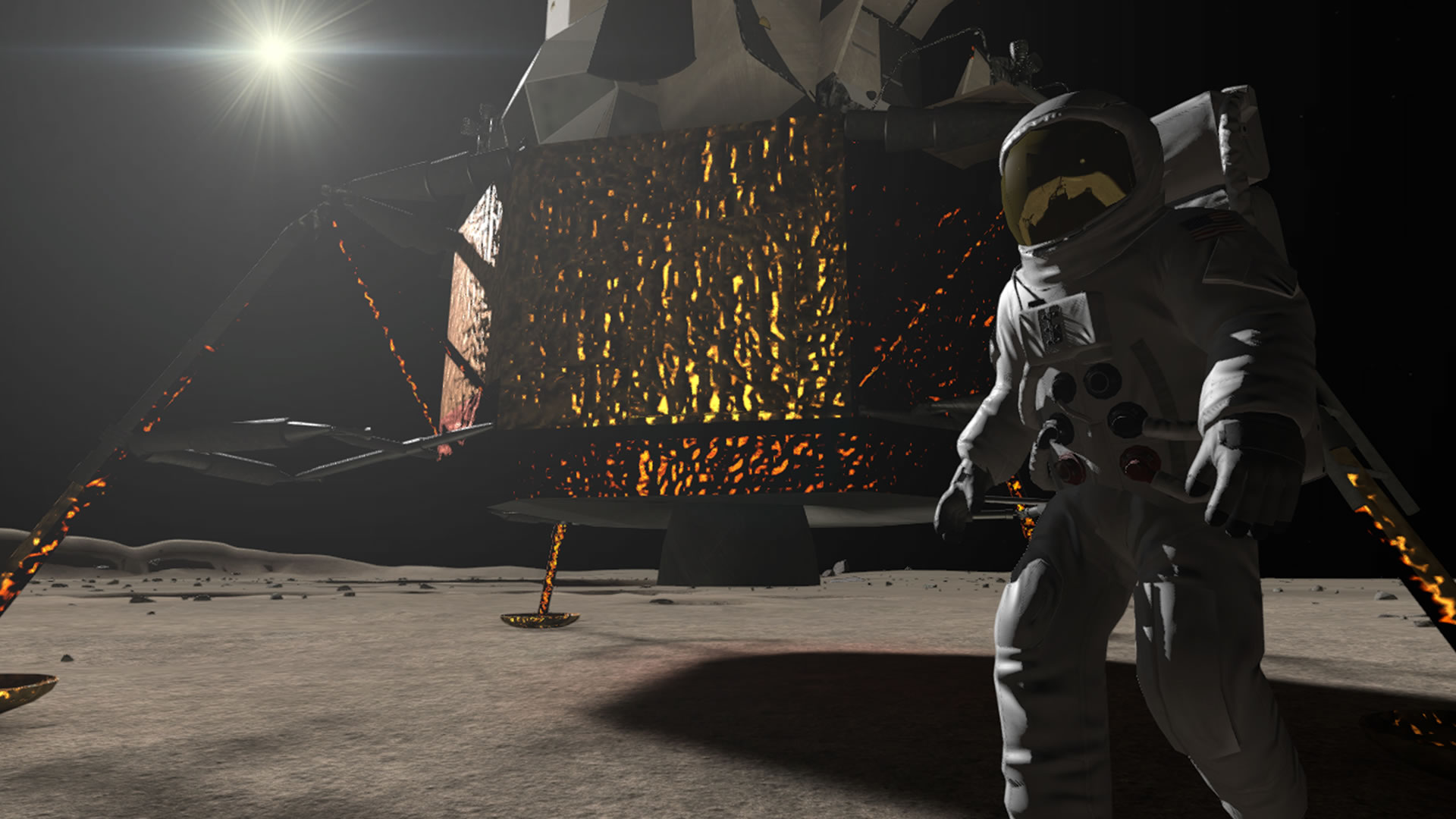 The Apollo 11 mission marked the first time that humans landed on the moon — and this VR experience recreates it. Billing itself as a "new type of documentary," Apollo 11 VR recreates the events between July 16 and July 24 1969, allowing you to "control and fly the command module, land the lunar lander, explore the moon's surface, and deploy the lunar experiments" — and then return to Earth in a fiery re-entry.
Basically, it's the game to buy if you want to live out your astronaut dreams to their fullest. Reviewers praise the game for being "what VR was made for," and one player writes, "If we're gonna see more experiences like this … well then, VR is here to stay … Genuinely touching and well worth the money."
Radial-G: Racing Revolved, $24.99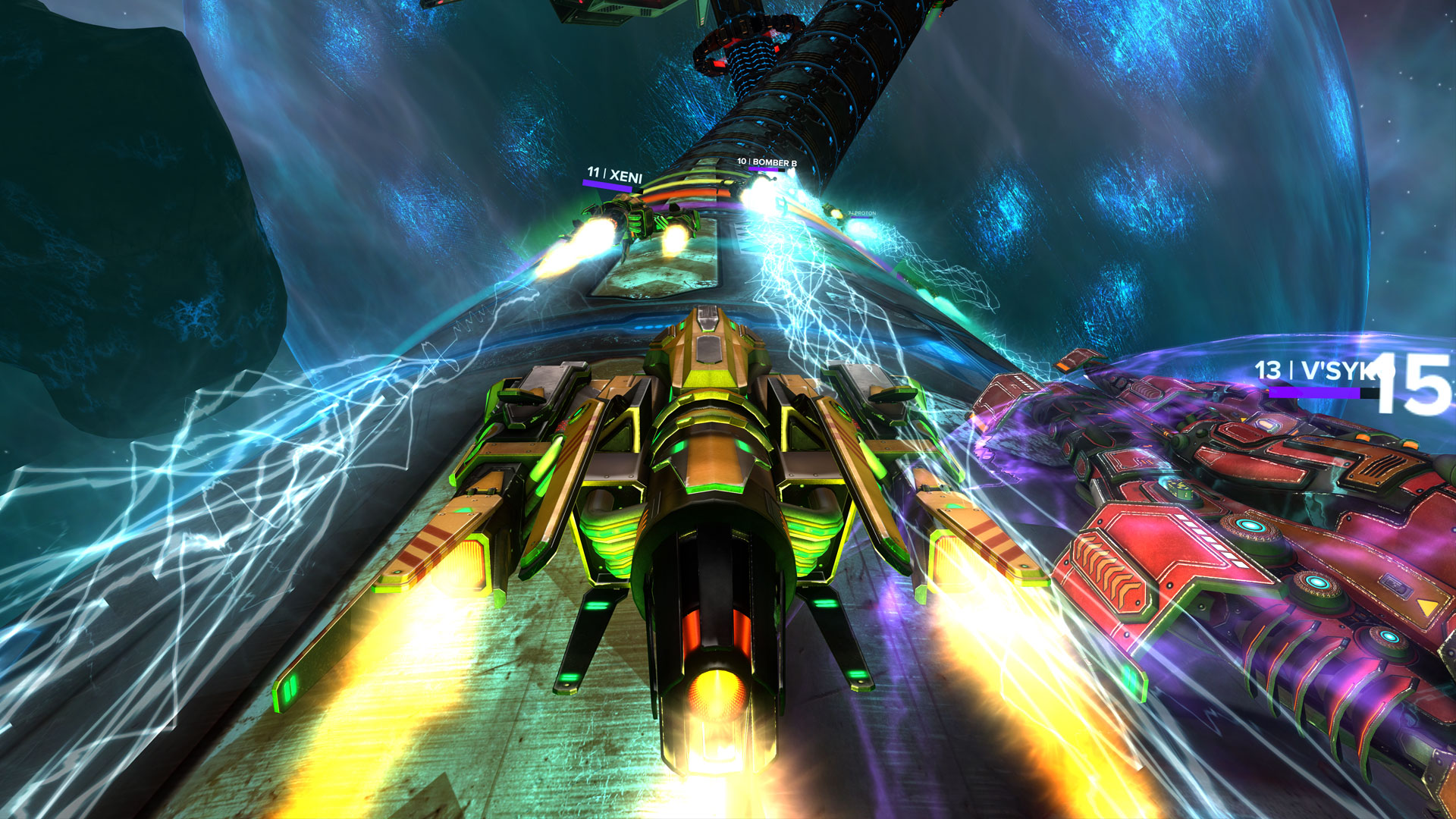 The reviews for this Oculus Rift game marked the first time I saw the phrase "VR legs," a phrase which I assume is similar to acquiring your sea legs — but with a VR headset. A reviewer describes the game by saying, "A really fun racer, but be warned. You need some pretty strong VR legs to play this one as you are going in all directions really fast."
In Radial-G, you race in the cockpit of a futuristic race craft on an anti-gravity track, which features twists, jumps, splits, and inverted racing. The game also features a multi-player mode, which means that you and your friends can either race against each other in space or puke together in perfect harmony. Hey, it's all until you get your VR legs, right?
The Visitor, $0.99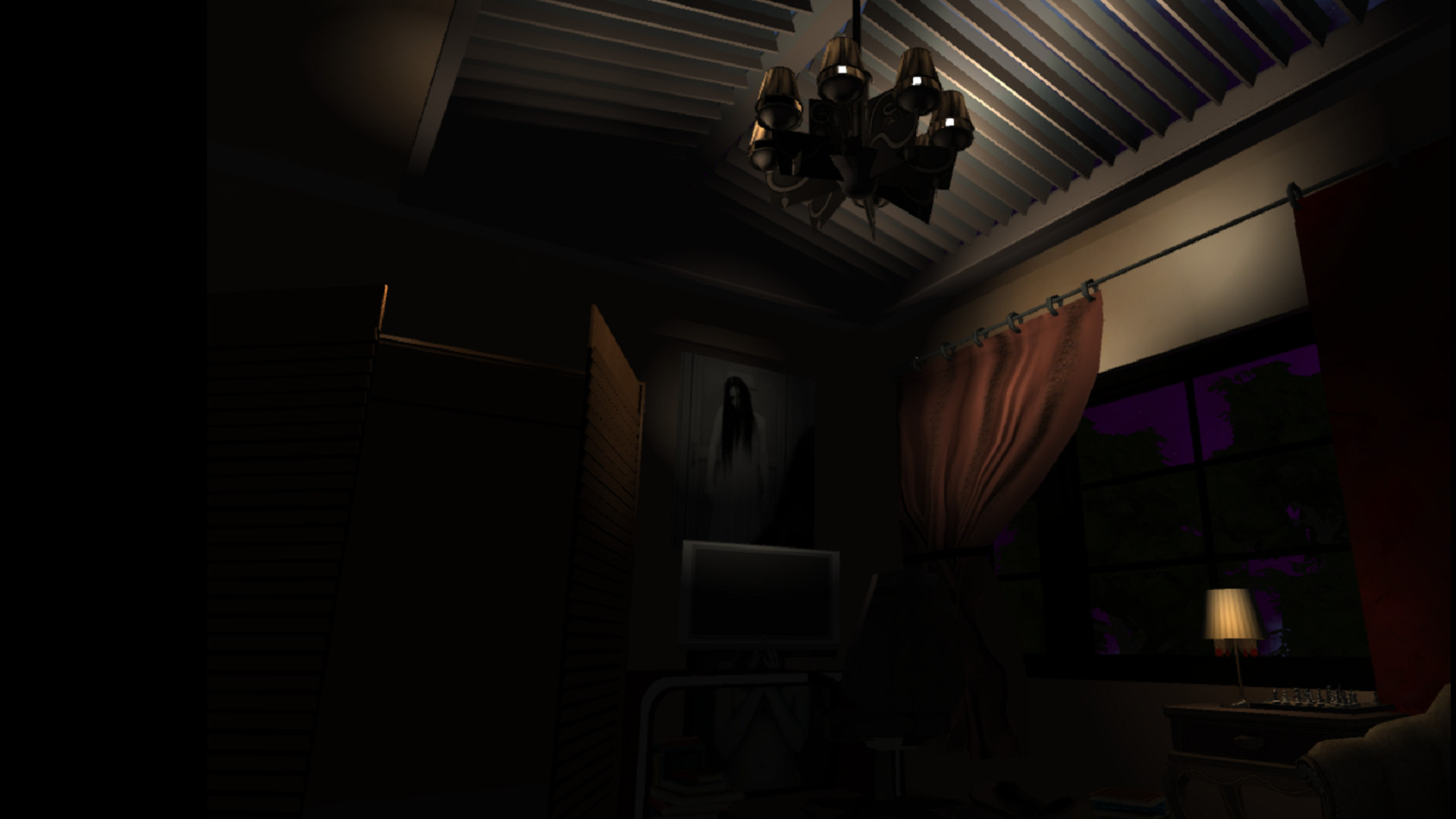 At just $0.99, The Visitor has a lot going for it — it's a cheap, atmospheric horror experience that is designed to be accessible for users who are just beginning their journey into the world of VR. In fact, the game doesn't use any controls. You just put on the headset and experience the narrative about "an unexpected visitor calling to your door in the middle of the night," which is designed to make you feel as nervous and uncomfortable as possible.
The experience takes just 10 to 12 minutes to complete, and many reviewers point out that the brevity of the game makes it ideal for sharing with friends. You can sit back and watch others experience the game (and the potential of VR horror), and you're only out a dollar for it. Sweet deal.
Titans Of Space 2.0, $7.99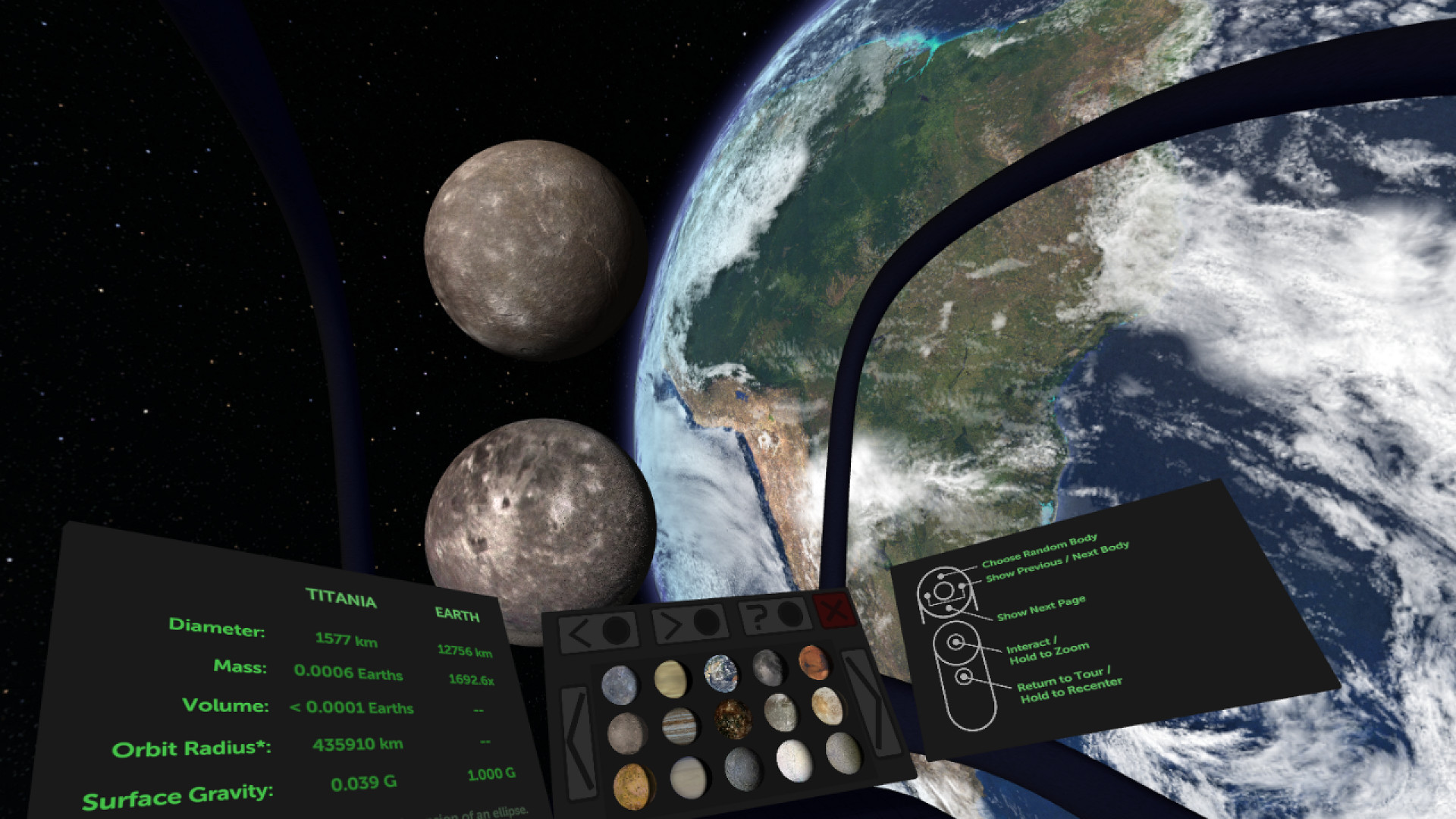 Titans of Space is lauded in the VR world for its immersive, beautiful, and awe-inspiring tours of the solar system (and beyond). This version incorporates Oculus Rift integration, and it entirely pays off — one reviewer states that it's "one of the best uses of VR for education … Its focus is on the relative sizes of stars, their orbiting planets, and moons."
If you've ever wanted to feel like an astronaut facing down the impossibly large scope of planets out in space, Titans of Space 2.0 is the perfect selection.
The Night Cafe: A VR Tribute To Vincent Van Gogh, Free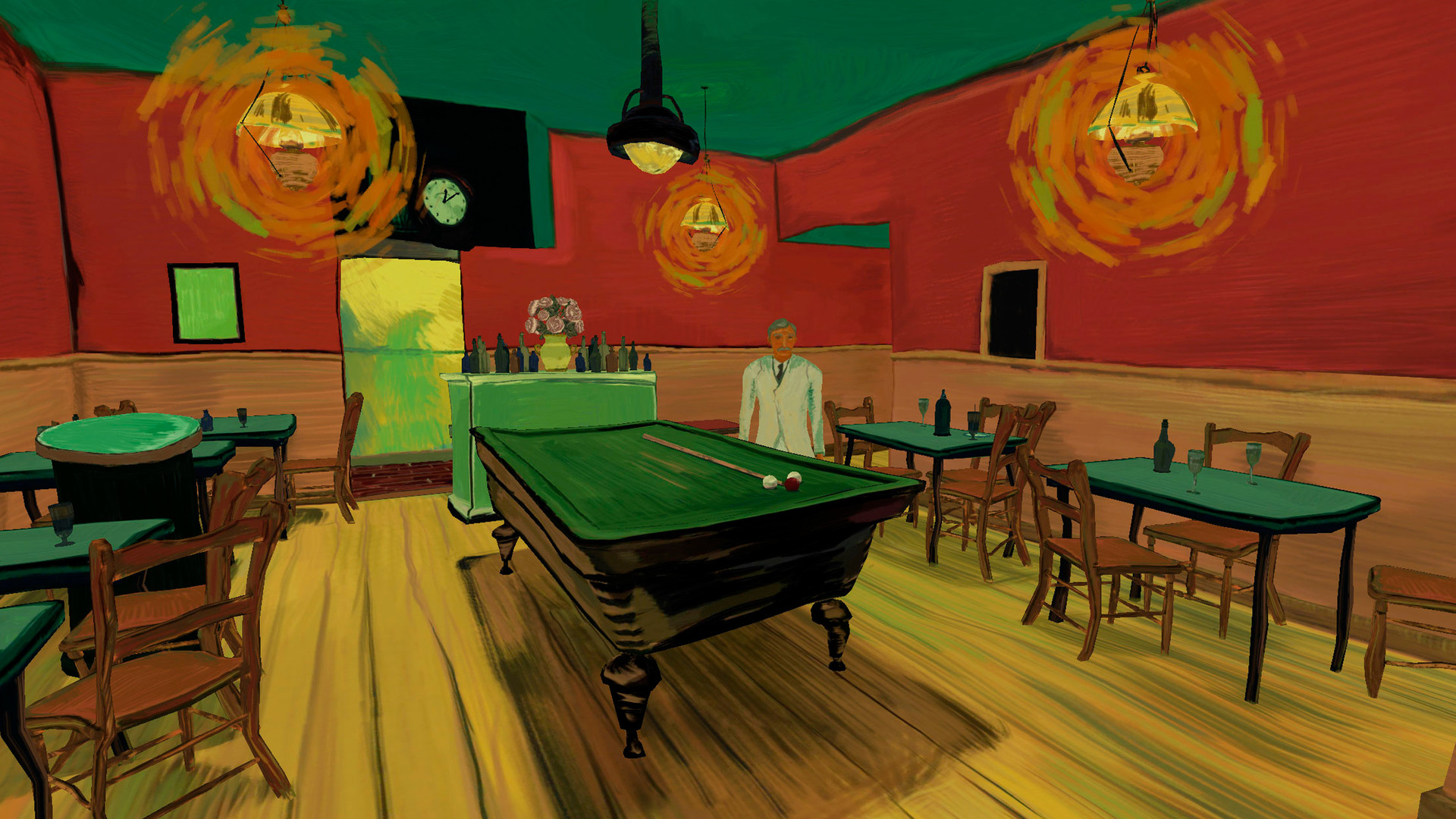 Definitely less of a game and more of an artistic VR experience, The Night Cafe allows you to explore the world of van Gogh firsthand. One reviewer describes the game by saying, "A new and innovative way to bring classic artworks closer to a broader public audience. I would gladly spend money for an experience like that, if it would offer a lot more (and diverse) artists and their works."
The game is free, and unsurprisingly, it's a relatively short experience — but if you want to sit back and take a deep, introspective look at The Starry Night, this game is perfect for you.
Kismet, $6.99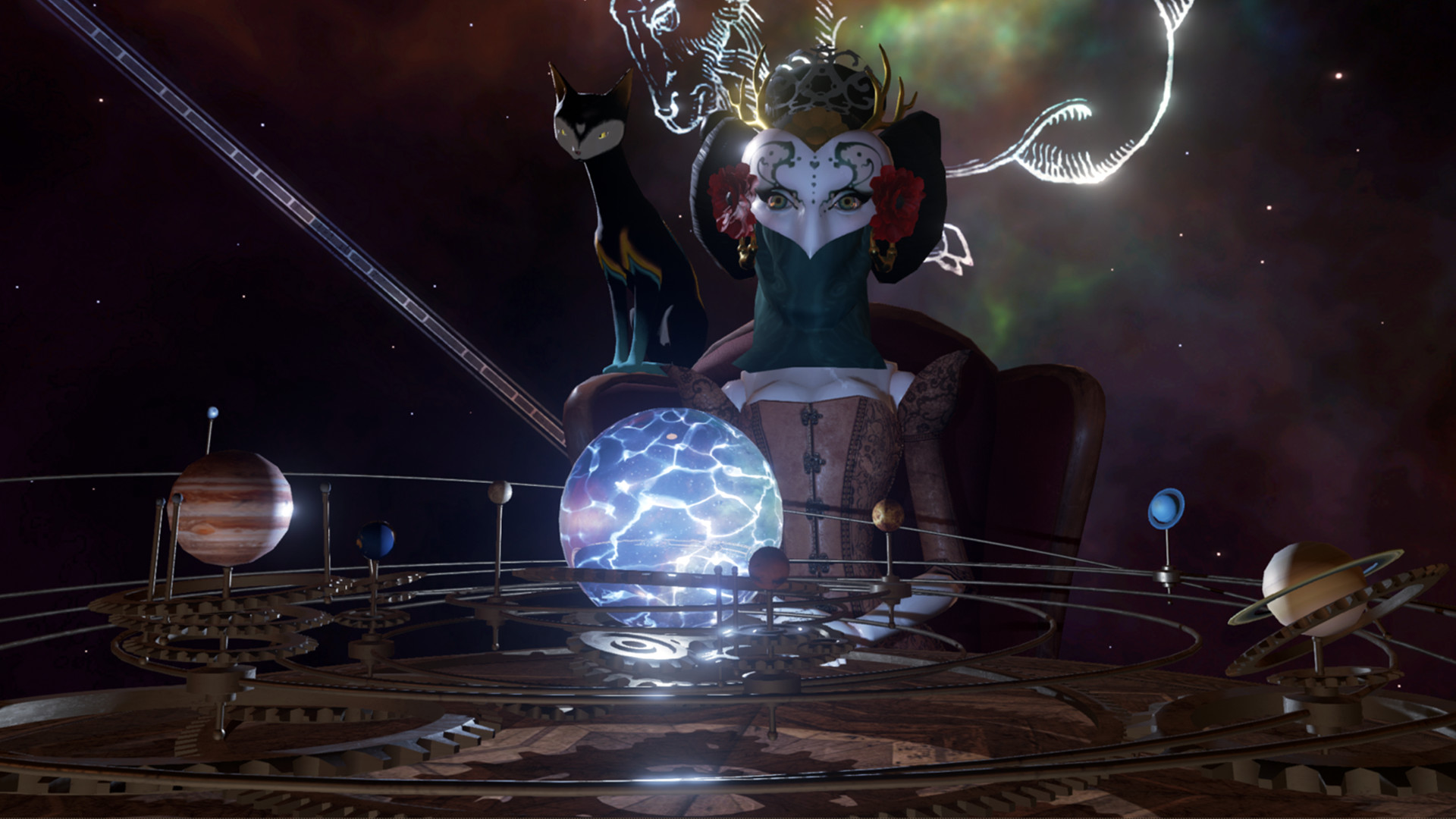 Unlike other Oculus Rift games, Kismet is intended to be experienced daily. It's "a daily VR fortune-teller experience inspired by the mystic arts of tarot and Astrology, brought to life in a beautifully detailed, handmade, Gothic style."
The game consists of three activities: tarot card reading, a daily Astrology lesson, and a game of wit called Ur. Reviewers appreciate the game's "beautiful design and fluid animation," and one player writes, "You can tell a lot of work went into this. If you're looking for a neat experience for yourself or for showing your friends, then this is what you want."
Carpe Lucem — Seize The Light VR, $14.99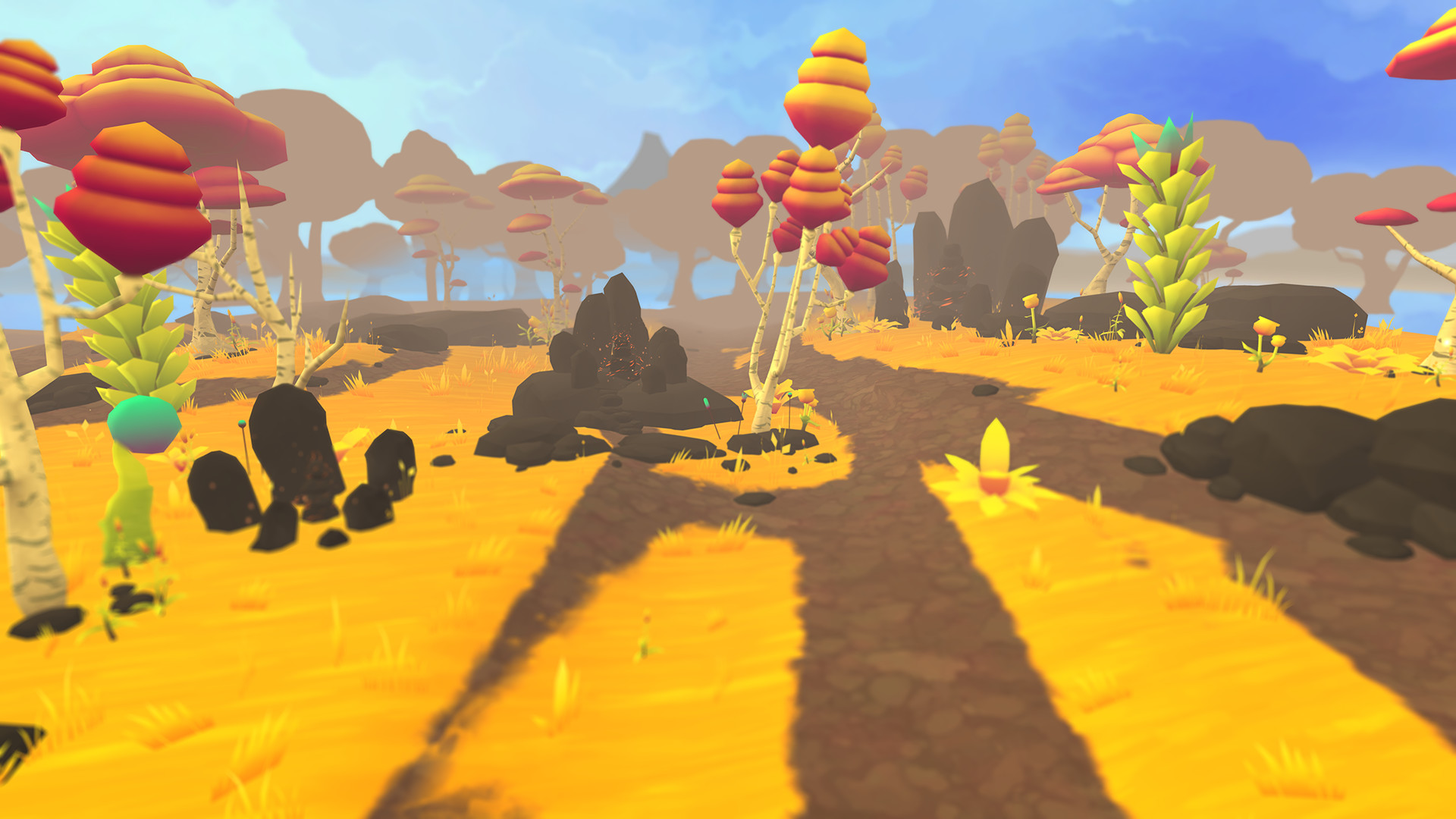 A puzzle game? Oh, not just any puzzle game. This is a puzzle game in VR. The game describes itself by saying that it "challenges and entertains players by transferring classical 2D puzzles into the virtual space … and it made nobody sick in hundreds of demos at trade shows." Perfect!
Reviewers enjoy the fact that puzzle elements can be manipulated 360 degrees around the player, creating new ways of interacting with the game (and world). One reviewer writes, "There is a really interesting balance between meditative game play and challenging puzzles that surround you as a player."
These are just a few of the notable and highest-rated Oculus Rift games on Steam. Did we miss your favorite? Tell us about it in the comments!