Logan Strain November 2nd, 2016
Here's a simple test to tell whether or not a product is genuinely new or different. When you first hear about it, do you simply assume that it's real, or do you ask yourself, "Wait, does that really exist?"
The latter is a natural reaction when first hearing about the Sgnl watch band. The device attaches to your wrist and sends audio vibrations through your hand, allowing you to hear a call by pressing a finger in your ear. It sounds like a science fiction gadget, but it's a real product that will start shipping in just a few months.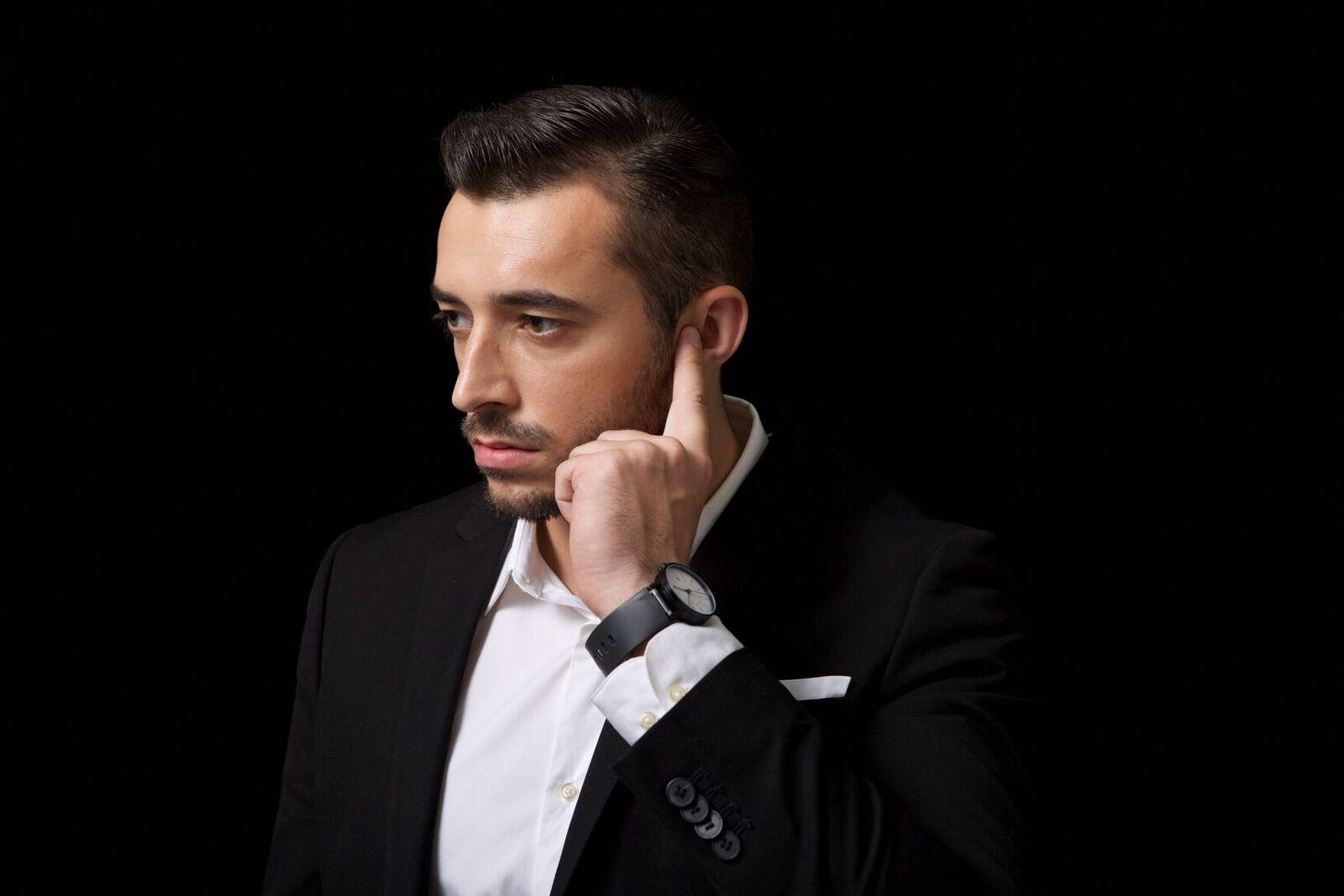 How Sgnl Works
The band has standard watch lugs that fit most analog and smart watches. It pairs with with your phone via Bluetooth, just like a wireless headset. But instead of a speaker, the Sgnl uses a technology called the body conduction unit (BCU). An actuator turns audio into a vibration that travels through your hand. When you press your finger in your ear, you'll hear the audio from your phone. When you speak, a microphone in the band picks up your voice.
Sgnl also allows you to make calls without reaching for your phone. The Sgnl app allows you to set up to five contacts. Each contact is represented by one of five LED lights on the band. Users can choose one of those contacts by cycling through the LED lights, then pressing the function button to make a call.
Is Sgnl Better Than Your Phone?
According to Innomdle Lab, the South Korean company that developed the wearable, the Sgnl allows people to answer a phone call immediately. Instead of grabbing a phone or a Bluetooth headset, users can simply press their finger to their ear when their phone rings. The audio is allegedly audible even in noisy settings.
The Sgnl is the brainchild of Innomdle Lab CEO Hyunchul Choi. He got the idea after seeing the limitations of using the smartwatch as a phone.
"A colleague was boasting about his smartwatch, but was embarrassed by the fact that everyone around him could hear the conversation," he said. "As the number of smartwatch users increases, they will all face the same problem."
He believed the problem could be solved by using one's finger to transmit sound. He proposed the idea to Samsung, and the Sgnl started development as part of the company's internal acceleration program. In September 2015, Innomdle Lab became the first company to officially spin off from Samsung.
When I asked Saemi Kim, Innomdle Lab's Marketing Manager, if they plan on using this technology for any other devices, she said that they are dedicated to the smart band right now. But she also hinted at what the future might hold. "We are focusing on human voice band," he said. "So playing music with Sgnl will be secondary goal."
The first Sgnls are expected to be delivered in February 2017.