Conor Hockett November 30th, 2016
When wearable technology first appeared, devices were bulky, had limited functionality, and mainly appealed to techies and fitness fanatics. Companies have refined their designs and made their software more user-friendly over time, but the industry has struggled to consistently reach one demographic in particular — women.
Take Fitbit, for example. According to Forbes, the fitness giant was valued at $4.1 billion in 2015, but men accounted for 70% of those profits.
That number is even more staggering when you consider that 95% of women were aware of wearable technology by the middle of 2015, but less than 30% actually used health-related devices, according to a study by Saatchi & Saatchi Wellness.
So, where's the disconnect?
The Saatchi & Saatchi Wellness study — which surveyed around 200 women about why so few of them used wearable technology — was conducted between August 2014 and May 2015. Because the findings were based on older devices, we'll examine some of today's smart jewelry, along with other wearables marketed for women, to evaluate how well companies have bridged the gap.
Smart Jewelry
Form Or Function?
It's a common misconception that women value looks over anything else when assessing wearables. "Smart jewelry" might be a catchy phrase — one intended to generate interest from women — but implying that women only want the prettiest available device is a shallow, misplaced ideal.
While appearance undoubtedly plays a role in buying decisions, only 43% of respondents said aesthetics and design were the primary factors in their last major purchase of over $1,000, according to Forbes. The majority of women considered function a higher priority.
With that in mind, wearables like smart jewelry must either be highly functional or useful in ways that smartphones aren't to warrant women buying them.
Many smart rings offer nothing more than a fashionable display for notifications, but some devices are pushing the functionality envelope. For example, the Ava bracelet is an advanced fertility tracker that takes the guesswork out of ovulation. Worn at night, the device measures skin temperature, resting pulse rate, heart rate variability, and more to better predict hormonal cycles.
"A big chunk of our customer base isn't even women who want to get pregnant, but rather just women who want to better understand their body and their cycle," said Ava CEO Lea von Bidder at the Wearable Technology Show in October.
Other unique wearables are also in the pipeline. The Nimb smart ring serves as a homing beacon for personal safety. When pressed, the device sends an alert message to the people in your designated safety circle to let them know you need help. While it addresses an issue that's very real for women, Nimb has practical applications for senior citizens and kids as well.
What Does Wellness Really Mean?
While many fitness trackers and smartphone apps have conditioned users to think about health and wellness in strictly physical terms, emotional wellness is just as important to women.
Perhaps the biggest takeaway from the Saatchi & Saatchi Wellness study is that women view health differently than wellness. The participants considered health a "yes or no diagnosis" based on hard numbers, while they "rely on intuitive feelings of balance, stability, and control to indicate wellness."
Because these feelings are hard to quantify, the study concluded that "women have a hard time imagining (technology) designed especially for them and what they value in terms of wellness."
That hasn't stopped wearable tech companies from trying, however. The Bellabeat Leaf is one example of smart jewelry that helps monitor and improve wellness. This wearable, which can be worn as a bracelet, necklace, or clip, specifically caters to women in two ways: it measures well-being with features for mindfulness, menstrual cycles, and sleep quality, and it is designed to be worn in a variety of ways — not just strapped to the wrist.
Encouragement Over Competition
Another key conclusion of the study was that the lack of emotional and social support within wearable technology impacts the number of women who use it. Engagement plays a major role in wellness for women, so having a sense of community is vital to encourage a healthy lifestyle. This idea manifests itself in several different ways:
Support from others helps women define and stay committed to wellness goals
Women are motivated to be a better boss, friend, and mother
When women commit to staying well, social connection is often an added benefit
Companies like Apple, Fitbit, and Garmin offer ways to share fitness data among friends or within a community, but the study found that women desire reinforcement over competition.
"Women shared that competing with others to reach their personal goals is more likely to be demotivating. They would much rather improve themselves to better support others."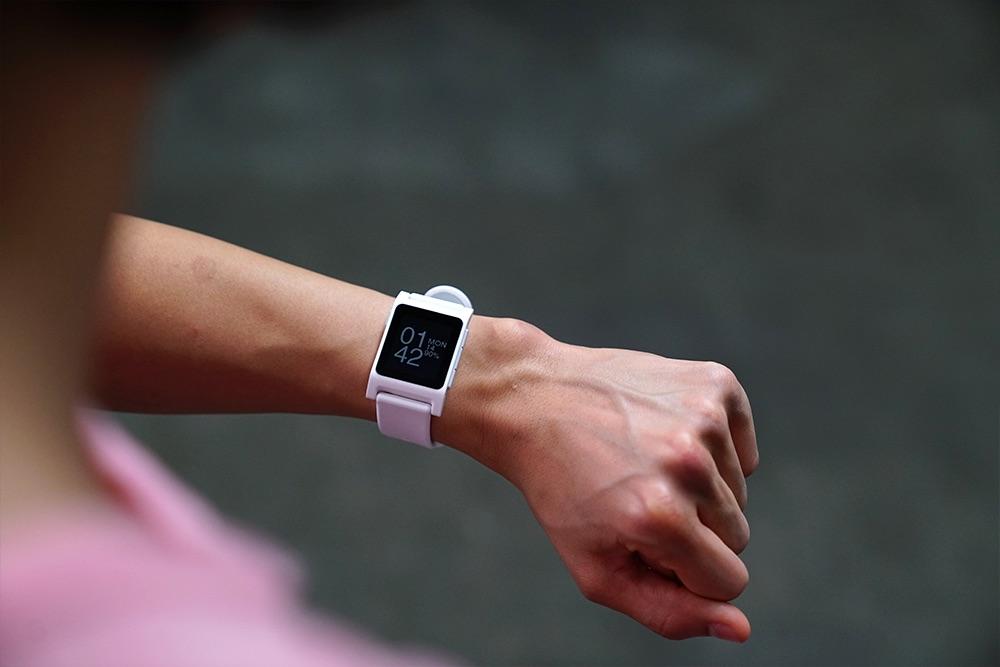 These sentiments about personal improvement have materialized within recently developed wearables. Devices like the Apple Watch 2, Fitbit Charge 2, and Pebble 2 provide encouragement through coaching, reminders to move, and motivational progress updates.

Smart jewelry hasn't revolutionized the wearable technology industry yet, but it's clear that companies are starting to realize what women want from devices. Based on the study, women won't be sold on devices that look great, but don't do much in terms of function.
Instead, women want wearables that support wellness from multiple angles, motivate them to be healthier people, and foster an invaluable sense of connectedness.