Rebecca Paredes February 2nd, 2017
Whether you're the type of person who hates the sticky-sweetness of Valentine's Day marketing (so much red and pink) or you love the idea of eating buckets of candy hearts, Feb. 14 is fast approaching. I'll be honest: Valentine's Day isn't my favorite holiday, but it's a great excuse to give gifts to friends and loved ones that say, "Hey, I think you're great."
Of course, gifts like boxes of chocolates and gigantic stuffed bears are old news. If you want something that'll really make them smile, take a look at some of our top Valentine's Day gift ideas in wearable tech.
Valentine's Day Gift Ideas For Fitness
Want to gift a fitness wearable? Tread with tact. If your friend or loved one hates working out, a fitness tracker might be the last thing they want to receive on Valentine's Day — and that's okay. Instead, check out some of the other devices on our list below.
But if they have mentioned interest in something like a Fitbit, and they're looking for new ways to stay healthy, giving them a great fitness tracker is heartfelt and appropriate. You're in the clear! Here are our top picks.
Withings Activité Pop, $129.95
Eye-catching, affordable, and super sleek, the Withings Activité Pop is an all-around winner for the person who wants a fitness tracker, but doesn't want all the extra bells and whistles. This watch tracks your steps, runs, caloric burn, and sleep, and it's waterproof down to 5 ATM. Plus, the Withings Activité Pop never needs to be charged; it's powered by a cell battery that lasts eight months.
Great for: Runners, swimmers, people who want a fashionable fitness tracker
Not great for: Smartphone notifications, custom watch faces
UA SpeedForm Velociti Record-Equipped, $139.99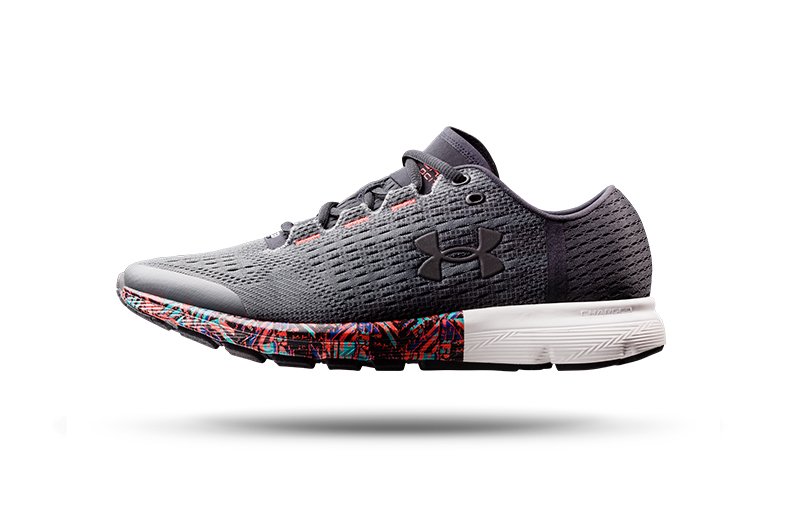 Want to really blow their mind? Pick up a pair of these new smart shoes by Under Armour, which are designed to track, analyze, and store every running metric a person needs to become a better athlete. These shoes feature Jump Around, Under Armour's fatigue test, as well as a membership to MapMyRun MVP. While these shoes are great for runners, they're also ideal for regular gym-goers. Plus, they never need to be charged.
Great for: Athletes, people who prefer not to wear watches or fitness trackers
Not great for: Yogis and other fitness fans who don't wear shoes
Fitbit Charge 2, $149.95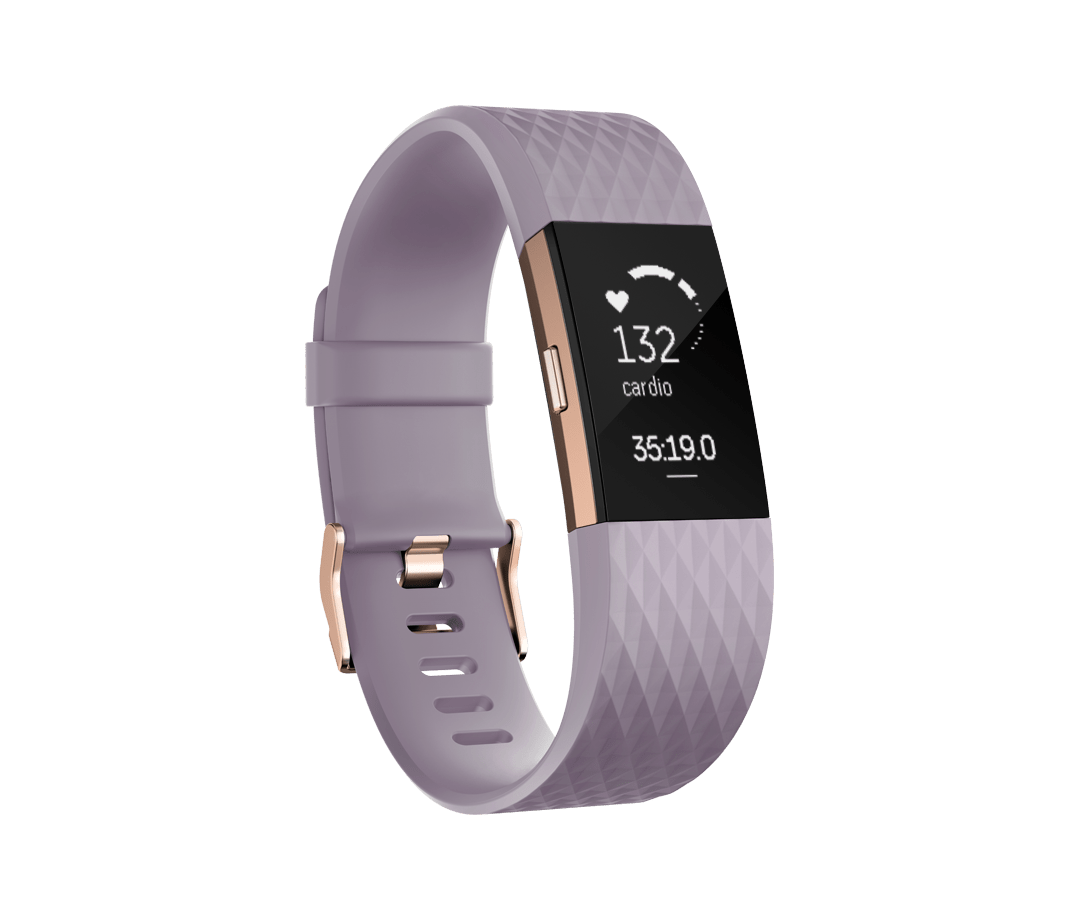 While the new Flex 2 is $50 cheaper, heart rate tracking is really where Fitbit's user-friendly app excels. Spring for the Fitbit Charge 2, which offers multi-sport tracking, heart rate monitoring, guided breathing sessions, move reminders, and a five-day battery life.
Great for: Runners, people who want call and text notifications, new Fitbit users
Not great for: Swimmers, athletes who want more data
Garmin Forerunner 230, $249.99
It's one of the pricier watches on our list, but if you're looking for the perfect gift for the serious athlete in your life, the Forerunner 230 is a great choice. It tracks the basics, like steps, distance, caloric burn, and sleep. But it goes the extra mile by also tracking heart rate and VO2 max. You'll have access to GPS connectivity, music controls, and smart notifications, and the watch's app — Garmin Connect — is renowned for its impressive data and social sharing.
Great for: Serious athletes, runners, cyclists, swimmers
Not great for: People who want a basic fitness tracker, people with small wrists
The Dash, $299.00
Yeah, they're double the price of Apple AirPods — but they do so much more. If you want to gift something that'll blow someone's mind, look no further than the Dash by Bragi. These earbuds offer fitness tracking for runners, bikers, and swimmers in the form of heart rate monitoring, real-time voice feedback, duration, and calorie tracking. They truly shine as all-around earbuds: you can independently control each speaker, which feature 3D sound and passthrough audio, and futuristic gesture controls allow you to accept a phone call simply by nodding your head. They're truly wild, and they're an excellent gift for the techy fitness fanatic on your list.
Great for: Athletes, music lovers, people who love cutting-edge technology
Not great for: Head-bangers and people who don't listen to music while they train
Valentine's Day Gifts For Him And Her
Looking for something a little more exciting? Want to put down the big bucks on an impressive smartwatch? The options below are great Valentine's Day gifts for him and her. In fact, you might want one of these gifts for yourself — which we totally support.
Google Cardboard, $15.00
Looking for something fun you can share with your favorite person? A Google Cardboard headset is an affordable way to quickly and easily experience the weird, wonderful world of virtual reality, no matter what smartphone you have. While other high-end headsets will give you a more immersive experience, the Google Cardboard is cheap enough that you can even buy two — one for you, one for your Valentine. Sit back and enjoy some of our favorite Google Cardboard VR apps, or freak out together over some free VR horror games.
Great for: Entry-level virtual reality experiences
Not great for: People who easily experience motion sickness (seriously)
Pillow Talk, $179
Are you dealing with a long-distance relationship? Do you wish you could be closer to your partner in a way that's only a little bit creepy? Pillow Talk is a wearable tailor-made for couples dealing with distance. It transmits the sound of your loved one's heart beat in real-time, which you can hear via a speaker that you tuck under your pillow. It's available for pre-order and is scheduled to ship later this year.
Great for: Couples in long-distance relationships, people who are tired of only communicating via text and Skype, detecting heart arrhythmia
Not great for: People who want to keep their heartbeats private, thank you very much
Fossil Q Wander Smartwatch, $295
Looking for an all-in-one smartwatch that looks great and is compatible with Android and iOS? The Fossil Q Wander is a great statement watch that offers activity tracking, smartphone notifications, music control, interchangeable bands, and voice-activated Google Assistant, among other features. While it's definitely designed for Android, this watch will work well on iPhones with some limited functionality. It lasts approximately 24 hours on a single charge, and it offers an impressive range of styles for anyone you want to surprise on Feb. 14.
Great for: People who want a fashionable smartwatch, people who don't care about heart rate tracking
Not great for: Athletes, iPhone users who want to directly respond to texts
Samsung Gear S3, $349.99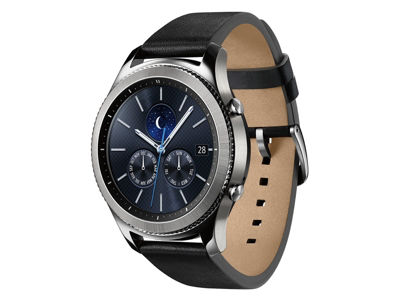 In terms of impressive smartwatches, the Samsung Gear S3 almost covers all the bases. It is water-resistant, offers GPS connectivity, lasts four days on a single charge, tracks your heart rate, comes equipped with a speaker and microphone so you can receive and respond to calls and texts, and it's even compatible with both Android and iOS. The only downside? It's huge. Unlike the Apple Watch, which is available in two sizes, the Samsung Gear S3 may swallow smaller wrists.
Great for: Athletes, people who want to receive and interact with a range of smartphone notifications
Not great for: People with small wrists
Apple Watch Series 2, $369.00
Of all the gifts on this list, an Apple Watch Series 2 easily has the most name recognition — but there's a reason we didn't include it in our fitness tracker list. For iPhone users, an Apple Watch is a valuable extension of the phone, allowing you to respond to texts, take calls, and set reminders, among a ton of other features. But for fitness tracking, it falls short in battery life. If your Valentine is looking for a sleek smartwatch that was built for their iPhone, an Apple Watch is a great buy. But if they want a fitness tracker with bigger data and fuller features, look elsewhere — specifically, Garmin or Samsung.
Great for: iPhone users, Apple fans, people who want to directly respond to smartphone notifications
Not great for: Athletes, Android users, people who always forget to charge their devices
Did we miss your favorite wearable gift? Let us know in the comments below.