Shane Landry March 20th, 2017
The virtual reality industry is on a meteoric ascent. Consumer headsets are expanding in scope and capability, and companies are springing up to take advantage of the budding market for applications in entertainment.
But VR is more than just a toy. It's a tool that is improving the way we do business through better training and clearer communication — improvements that could revolutionize key industries. Here's how virtual reality in construction, architecture, and more are changing the game with innovative technologies.
Virtual Reality Industry Creates Safer, Smarter Ways To Train
When learning to do a new task on the job, books will only get you so far. Ask any boots-on-the-ground veteran, and they are all too happy to tell you that until you've gotten your hands dirty, you don't even know how much you don't know.
That concept makes a certain degree of sense for anyone who's gone through the baptism-by-fire process that is on-the-job training. We get our hands dirty, make mistakes, and learn hard lessons — but not all mistakes are created equally. In some jobs, if you muck up, things start exploding.
Virtual Reality In Oil And Gas
It's no secret that the oil and gas industry has some scary-high fatality rates. Between 2003 and 2011, 1,429 workers were killed in the private sector mining industry. In 2011 alone, there were 1,400 non-fatal injuries and illnesses. During that year, the injury rate for drilling oil and gas wells was three people out of every 100. For comparison, every other private industry combined comes out to 3.5 people out of 100.
But companies like Louisiana Immersive Technologies Enterprise, or LITE, are working with oil rig companies to create VR training programs to reduce fatalities and injuries. They call it an Immersive Virtual Learning Environment, or IMVLE.
LITE can take an existing training curriculum and upgrade it into an IMVLE, so employees can learn the current methods of handling repairs on a rig. LITE can also recreate a previous event so people can learn from past mistakes, or build a new training situation so personnel can explore new ways of handling worst-case scenarios.
When a situation is as bad as it can get in a setting like an oil rig, it usually involves environmental conditions that textbooks and classrooms can't provide. Things like poor visibility and loud noises that disrupt communications can turn an everyday task into downright armageddon.
But the virtual reality industry can replicate those critical environmental factors, leading to better-prepared and safer employees.
To further increase their level of preparedness, employees must have an in-depth understanding of what, when, and how to respond to high-risk conditions. VR can give people the chance to build that muscle memory without endangering the safety of workers. For example, check out this incredible video of a VR training program by Sentient on a repair procedure for a high-voltage system.
The video even requires the trainee to put on their virtual hard hat. This is the next best thing a trainee could ask for, short of throwing the switch for real.
Virtual Reality In Healthcare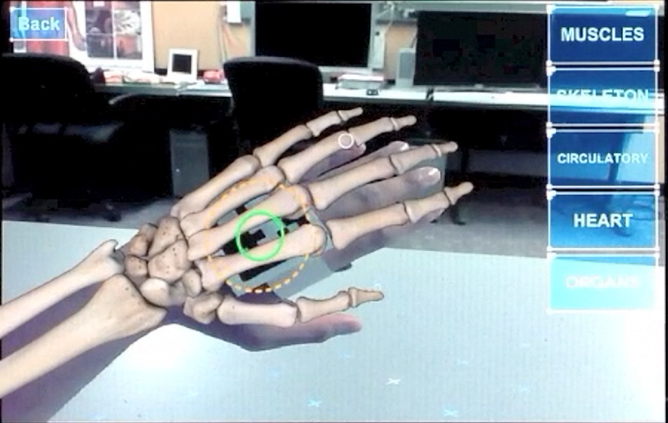 Oil and gas isn't alone when it comes to safety concerns that arise from employee training issues. The healthcare industry is another example of an incredibly complex job with high stakes — and the virtual reality industry has options available to help people learn how to save lives.
When medical students are learning anatomy, a 2D book doesn't provide the kind of 3D understanding that virtual models can. Lindsay Virtual Human is a program for use with augmented reality. You can study the human body and scale it, in 3D, anywhere in the room in front of you. You can superimpose bones, veins, and more onto your own body. You can grab a complex organ, and with a single motion, break all the individual parts into an "exploded" view so you can examine each in turn.
For medical students who are practicing actual procedures, cadavers are a logical training progression — but they don't provide the stressors of real-world scenarios. In an actual emergency situation, decisions have to be made incredibly quickly, and there are a host of visual and auditory distractions that can overwhelm even the most seasoned medical professional. In order to prepare for tense situations, Immersive VR Education offers a virtual reality emergency room training simulator.
ER personnel, doctors, surgeons, and medical students can try out medical procedures before they have to do them for real. They can go through motions, step by step, and immerse themselves in a hectic environment that emulates the chaos they must operate under with greater realism.
VR and AR technology are creating a safer workplace by giving employees an in-depth understanding of their tools, procedures, objectives, and environments. This goes beyond classroom-based memorization and regurgitation. This is the power of simulation.
Clarity Of Communication You Can See
A company's final product, whether it's a skyscraper or a new kitchen sink, starts out as a concept, a vision, and has to get translated into reality. But a failure to properly communicate vision can turn a beautiful idea into an unmitigated disaster. The virtual reality industry is helping to address that problem with real-world applications. Here's how.
Virtual Reality In Construction
Constructing a large-scale building involves more than just a couple of moving parts. There are so many regulations that have to be met and components that have to come together just so. It's a big investment, and shareholders are always itching to understand the status of the project, which can span years. Fortunately, VR is uniquely positioned to provide everyone involved in a project with peace of mind — and a fuller vision of what's ahead.
DAQRI is an innovative company trailblazing several applications for VR and AR, such as these impressive Smart Glasses. DAQRI also offers gear for virtual reality in construction, like the Daqri Smart Helmet, which you can see in the video below.
In the clip, the DAQRI Smart Helmet is being used by Mortenson employees in collaboration with Autodesk during the construction of a hospital. Since an MRI can't just plug into a 120-volt wall socket, the equipment demands unique and complex mechanical, electrical, and plumbing components. The AR smart helmet lets the team project the image of electrical components, pipes, air ducts, structure supports, and more onto their field of view, even filtering the image to look at one piece at a time.
Augmented and virtual realities offer more than just a blueprint — they help with scheduling, too. What was installed today? What needs to be put in tomorrow and where? Virtual reality in construction makes it possible for workers to quickly view necessary information and coordinate with on-site supervisors and project managers.
Additionally, investors can do a virtual flythrough of the building and see what progress has been made. Regulation officials can check to see that the plan is following local code. And interested parties, like members of a community impacted by construction, can see what a site will look like in the near future.
VR and AR are currently being used for training, planning, and communication improvements in multiple industries. What industry do you want to see VR and AR help next? Do you use these technologies in your workplace? Post your comments below.