Rebecca Paredes September 27th, 2016
What do you get when you put Fitbit, the FBI, and Google in the same room? It sounds like a setup, but at Wearable Technology Show (WTS) this October, some of the biggest names in wearables will present the latest and greatest updates about smart glasses, sports technology, health care innovations, and more.
WearableZone will be at WTS on October 4 and 5. Follow us on Facebook and Twitter to keep up with live updates from our team! Until then, here are a few of the companies we're most looking forward to visiting on the exhibit floor.
Sleep Tracker: Beddit
While plenty of wearables offer some form of sleep tracking (except you, Apple Watch), sleeping with one can be frustrating — especially if it has a thick heart rate monitor. Beddit offers a clear solution: it's a thin, flexible sleep tracker that slips under your sheets so it's out of sight and out of mind.
Beddit automatically starts sleep tracking once you lay down in bed. Its app is designed to help you better understand your sleep patterns, so you can connect daytime activities with your sleep quality. If stress, booze, or heat negatively impact your shut-eye, you'll get a visualization of your sleep quality so you can adjust your routine accordingly.
Between its smart alarm clock and detailed sleep reports, Beddit is a big deal if you want to master your sleep. It starts shipping October 4.
Smart Glasses: GlassUp
From the rubble of Google Glass comes a vital lesson: in order to succeed, wearable tech can't be obtrusive — especially if it's something you wear on your face. While smart glasses are still in their infancy, GlassUp offers a subtle solution. Their smart glasses look like regular glasses with slightly thicker frames. You can control your apps directly from your glasses, and messages, notifications, and turn-by-turn directions appear in an unobtrusive corner of your screen.
GlassUp is equipped with an accelerometer, compass, ambient light sensor, and Bluetooth connectivity. You'll need to carry your phone with you in order to use it, so this isn't a standalone product. Distribution is expected to begin November 2016, and the price starts around $389.
Home Security: Smart Cube
Designed by Smart Armor Tech, the Smart Cube calls itself the world's first Bluetooth-enabled portable locking system — and the product is so niche that we completely believe that claim. It's designed to secure your belongings by attaching to any cabinet, closet, or drawer. Your phone becomes the lock's key using the Smart Armor app.
The device sounds simple, but the app's extra features are what really make this product special. You'll be notified if someone tries to break into your things, and you can assign approved users to access your locks. You can even track a lost or stolen Smart Cube directly from your phone. The product is currently running an Indiegogo campaign, and backers can receive one Smart Cube for $69.
Smart Clothing
AiQ Smart Clothing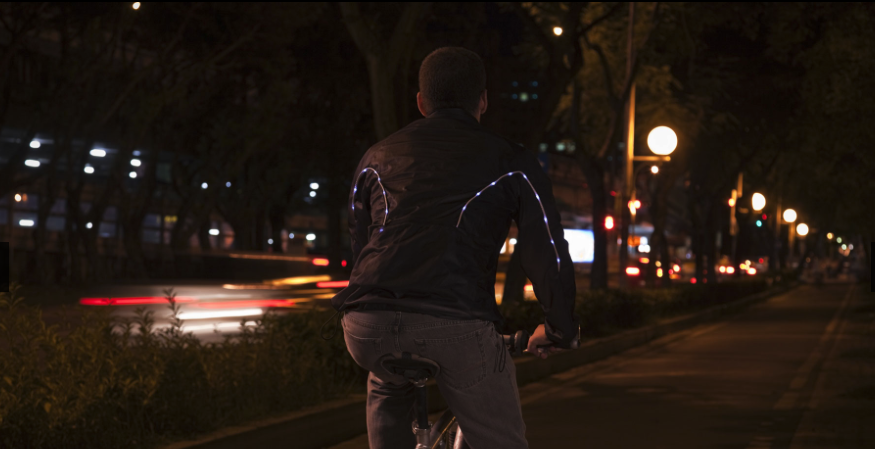 AiQ Smart Clothing merges electronics with textiles "to create fashionable, functionable, comfortable solutions to meet your everyday needs." Some of their products include the relatively simple NeonMan jacket, a lightweight jacket with an LED wire and buttons for runners at night, and the BioMan biomonitoring shirt, which integrates fitness tracking and heart rate monitoring directly into your clothing.
AiQ's clothing isn't available from mass market retailers, but we're looking forward to seeing their smart clothing designs on display at WTS.
Enflux
Total immersion is a steep end goal for virtual reality platforms. While technology is steadily advancing, only advanced platforms like the HTC Vive allow users to move through a physical space in their virtual world. But Enflux envisions a simple solution: motion capture clothing that allows you to become a virtual character by moving your body — no camera or wires required.
Using Bluetooth and embedded sensors, Enflux's motion capture clothing is machine washable, USB rechargeable, and compatible with virtual reality on desktop or mobile. The clothes regularly cost $349.99, and Enflux will be available to demo at WTS.
Augmented Reality: WaveOptics
WaveOptics has a clear stance on augmented reality: it should be a "positive enhancement of people's worldview, integrating data and imagery that complements what they'd ordinarily see." To that end, WaveOptics offers technology that harnesses "waveguide hologram physics and photonic crystals, rather than conventional augmented reality projection."
What does that mean? The company's smart glasses don't need bulky projection hardware, so they can be manufactured at mass scale. The company's website also features a projection of what its technology could do: turn warehouse delivery workflow into a seamless, interactive, and efficient experience.
Of course, this is just a small sampling of the companies and technology that will be on display at WTS. Follow WearableZone for updates from the show floor!